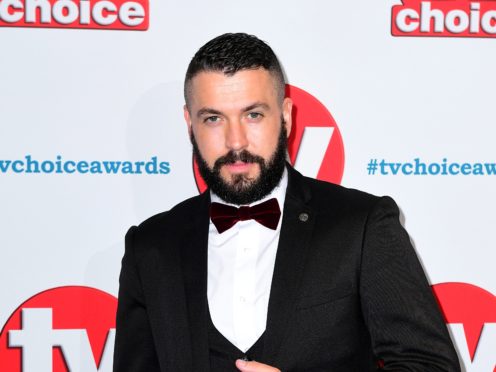 Former Coronation Street star Shayne Ward has traded the cobbles for a more sinister setting after landing a role in a horror film.
The actor will play an archaeologist in British horror movie Skendleby, the first cinematic release from new production company Doctor Rebekah Productions.
The film, an adaptation of novelist Nick Brown's book of the same name, has an all-British cast and will be filmed entirely in the UK from April.
It has a release date of April 2020.
Ward, 34, will play Dr Giles Glover in the film about an ancient evil archaeological curse lurking within the estate of Skendleby Hall in Lincolnshire.
Ward said: "I am absolutely delighted to be joining a great cast and crew on an exciting new British film. The script is brilliant and I can't wait to get going.
"I loved making my last film and the part I have landed has huge potential. I hope the film will be a big hit and I know audiences love the horror genre and will be keen to support an all-British project."
The actor and former X Factor winner previously played Aidan Connor in Corrie from 2015 until his departure in a male suicide storyline last year.
Since leaving the soap, Ward also landed his first film role in psychological thriller Stairs, set for release later this year.
Rebekah Louise Smith, boss of Doctor Rebekah Productions, said: "We are delighted to have signed Shayne up for the part.
"He proved his acting talent in Coronation Street and he is superb in Stairs.
"He is perfect for the role and we are very excited with the cast we have managed to assemble."
The cast also includes Mark Jackson, who appeared in US TV series The Orville, and Holby City star Niamh McGrady.
Smith, whose production company is an offshoot of her film distribution outfit The Film Festival Doctor, added: "Skendleby is a Great British horror film and the debut for my new production company.
"We are flying the flag for the UK film industry and the horror genre. The Britschlock movement starts here!"