A new 'storm strength' version of Orkney Distilling's Kirkjuvagr Gin is being launched in Kirkwall this weekend.
Arkh-Angell retains the smoothness that has won Kirkjuvagr the acclaim of gin aficionados nationally, whilst the increased 57% ABV strength brings new depths to its complex flavour profile, created using a range of locally grown botanicals.
Arkh-Angell is a tribute to generations of island seafarers, and carries the name of a local fishing boat that has a place in the heart of many Orcadians.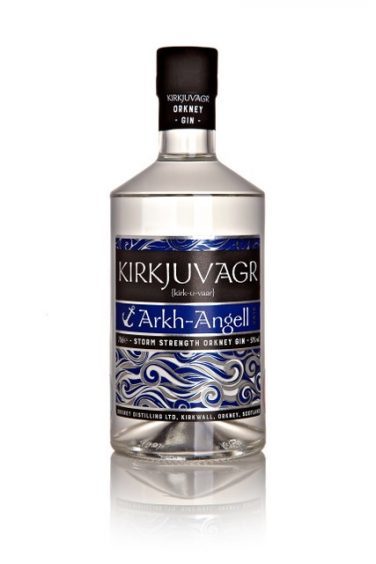 The gin's name also reflects the use of a locally grown variety of Norwegian angelica, called Archangelica, taken to the Islands centuries ago by sailors from the North.
Stephen Kemp, managing director of Orkney Distilling added: "Arkh-Angell pays homage to the proud seafaring heritage of Orkney and it also offers a special connection with Aly's family's fishing heritage."
He continued: "It was important for us to retain the characteristics that define Kirkjuvagr, so the process to create Arkh-Angell has been rigorous.
"And, as with Kirkjuvagr, the creation of Arkh-Angell has very much been an Orcadian enterprise, both in terms of the botanicals used and the team involved across all elements of the product development.
"The Angelica Archangelica plant grown here in Kirkwall came from seed from the Island of Westray, where the plant, that is unique in Orkney to that Island, has grown wild for centuries.
"We're absolutely delighted with the results and are sure it'll prove as popular as Kirkjuvagr, whether you're a mariner or not."
Visit the Orkney Distilling website to find out more.
And join Kirkjuvagr Orkney Gin on Facebook for the latest news.