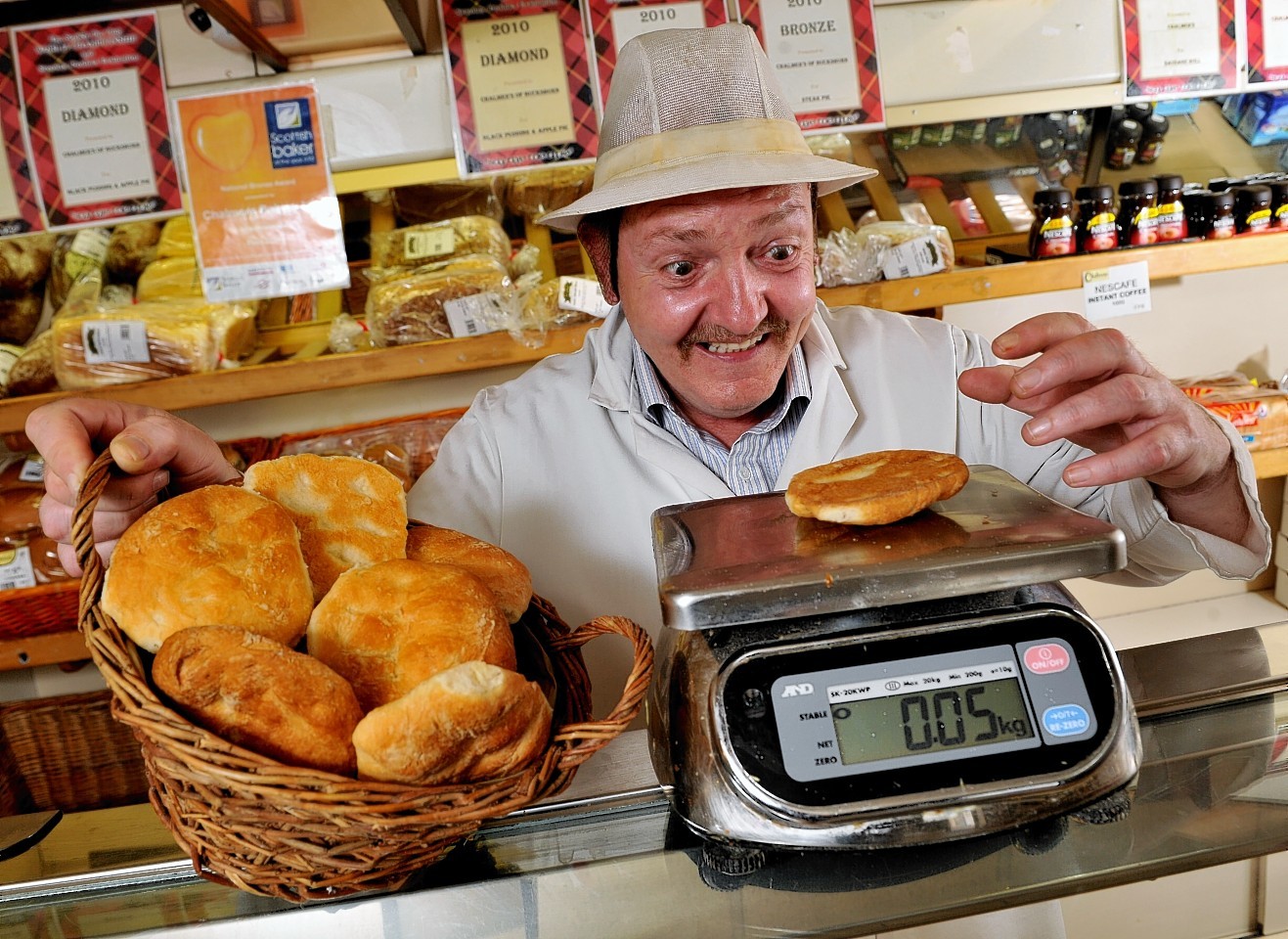 Food from the north-east of Scotland probably isn't the healthiest out there… infact you can pretty much guarantee any dietician taking one look at our favourite snacks would go into meltdown.
But who cares? It's our foodie heritage and we're proud of it! So, here are seven delicacies we can lay claim to.
Oh, and don't forget to vote in the poll at the end about which is your favourite.
1) Butteries
One of the most popular foods in the north, butteries, also known as Aberdeen rowies, are basically a savoury bread roll.
Inexplicably, they've never really caught on elsewhere in the country. But they were first made in the 19th century to feed the ever growing fishing industry.
As you'll note from the above photo, they are loved so much up in the north-east that a couple even chose to have their wedding cake made from butterys!
2) Skirlie
Made with oatmeal, fried fat and onion and seasoning, skirlie is often dished up with chicken as a kind of stuffing and is popular as a side dish with mince and tatties.
It is also a regular feature in the Press and Journal staff canteen…
3) Mackie's ice cream
Although it's enjoyed throughout the country, Mackie's ice cream is native to Aberdeenshire. Let's not let anyone forget that. It's ours. And nobody else's. Nobody's.
4) Deep fried Mars Bar
Deep fried Mars Bars have the rest of world feeling ill at the very thought of them.
Yet the Carron Fish Bar in Stonehaven, the place where the notoriously unhealthy snack was born, sells around 150 of them a week during the summer with 90% of these sales coming from tourists. So it can't be that bad!
5) Cullen skink
Cullen skink hails from Cullen and lists haddock, potatoes and onions as its main ingredients. Its starchy thickness makes it great for cold winter days.
6) Sticky toffee pudding
The Udny Arms Hotel in Newburgh claims to be the birthplace of everybody's favourite pub menu dessert – the sticky toffee pudding.
It's one we've all tried and loved in multiple eateries up and down the country. Aren't you proud it's from the north east?
7) Cranachan
You can't have a list of Scottish foods without the sweet stuff.
Crafted with whipped cream, honey, whiskey and oatcakes that have been dunked in even more whiskey; Cranachan is the kind of the thing your gran would treat you to right before she sent you back to your parents for tea.
Oh and don't forget the raspberries on top. They are a vital ingredient!