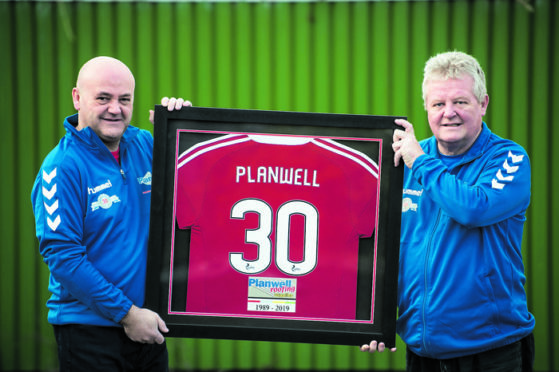 This is set to be a big year for one of Scotland's top roofing manufacturers, as Buckie-based Planwell Roofing Supplies prepare to celebrate their 30th anniversary.
Established back in 1989 as one of the John Duncan group of companies, this family business is still owned and run by two of the Duncan brothers, Murray and Mark.
Planwell's managing director Murray Duncan said: "In 1989 my father decided that we should set up another company to market and sell metal roofing because he had occasionally been supplying this to customers during the previous years.
"In the first few years of the company we would buy in pre-made roofing sheets and supply this along with all the flashings which we made.
"In 1999 we then made the major decision to make a big investment of around £1 million investment in a new purpose-built factory and computerised plant and equipment. This helped us expand the company."
After 10 years in business, Planwell were now in a position to 'move up a level', becoming roofing manufacturers and expanding the services they could provide and the areas they delivered to.
They were also then able to cover the whole of Scotland and add additional lorries to their fleet of vehicles.
The new investment also meant that everything would now be 'in house', Planwell would no longer be let down by suppliers not delivering materials on time and each order would be manufactured to suit the customers' individual requirements, saving both time and money.
In the years that followed Planwell has continued to expand and improve their range of roofing products available on offer and they now provide an even greater choice and more competitive prices for the customer.
Murray said: "Our permaroof range of metal roofing is available in a wide range of colours, thicknesses and finishes and is maintenance free and easy to install."
"Just a few weeks ago we had a customer from Elgin who said he was ordering his second roof, he said the first roof he bought from us was 25 years ago and that it still looked like new.
"Our main suppliers are SSAB (Swedish Steel), all of their products are of the highest quality, are guaranteed and are designed to last a lifetime."
Planwell provides a free quotation service and free, proper, professional advice, they deliver materials to thousands of customers throughout Scotland every year.
Planwell's products and price list can be viewed on their online brochure or a printed version can be posted to customers along with colour samples.
Murray Duncan said: "From the time an order is placed it normally only takes us a few days to manufacture and then deliver the materials right to the customers door.
"We get a lot of repeat business and recommendations, we pride ourselves in trying to provide the very best service possible for the customer."
He added: "This year is a special one for us with Planwell's 30th anniversary – the years just seem to have flown past.
"We are, as always, looking ahead and plans are being put in place to further expand and improve the company and the services we provide in the months and years ahead."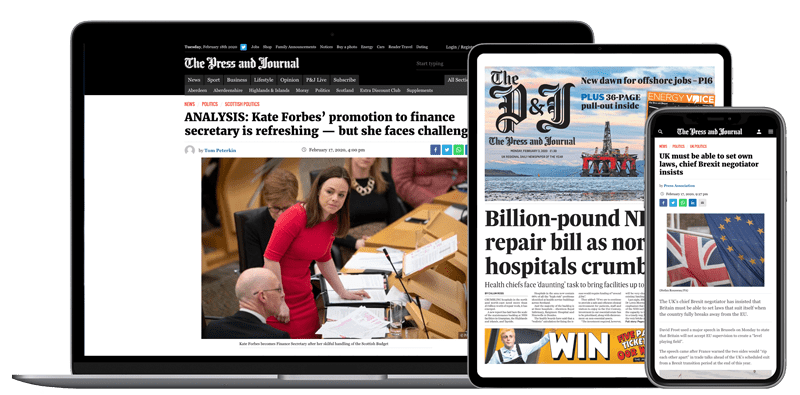 Help support quality local journalism … become a digital subscriber to The Press and Journal
For as little as £5.99 a month you can access all of our content, including Premium articles.
Subscribe