Future investment in England's major roads will focus on maintenance rather than opening new highways, the Government has indicated.
The Department for Transport (DfT) wrote that keeping the network in a "safe and serviceable condition" will be a "growing" priority.
It made the comment in response to a report by the Commons' Transport Select Committee on National Highways' multibillion-pound portfolios of projects.
The cross-party committee argued that money for the next Road Investment Strategy should be prioritised on renewal and maintenance rather than costly enhancements that have been prone to delays and overspending.
The DfT stated: "Maintenance and renewals to keep the network in a safe and serviceable condition and minimise the need for more structural, intrusive repairs, are likely to be a growing and essential element of the roads programme.
"The Government recognises that failure to invest in a well-maintained road network will result in lost time, lower productivity, and higher costs for road users and those that rely on the network.
"It will also reduce the quality of life and increase intrusion for those neighbouring the network."
Conservative MP Iain Stewart, who chairs the committee, said: "We applaud the Government's indication it will put more emphasis on renewal and maintenance of England's ageing Strategic Road Network.
"This is a wiser course of action than pouring billions into major enhancements that have been beset by delays and soaring costs, and it better reflects motorists' interests."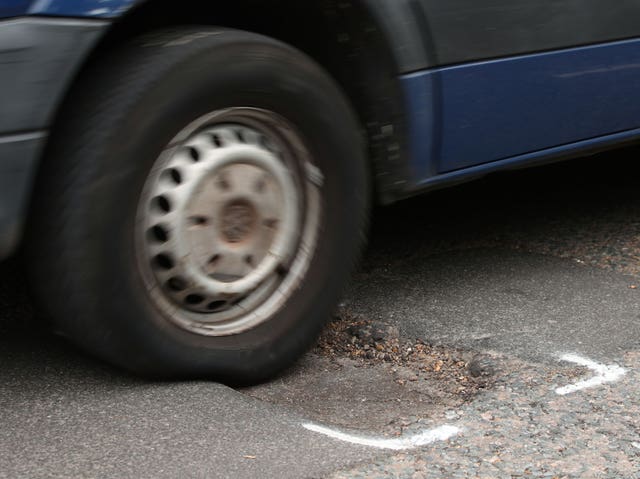 He added: "Attempting to analyse the status of various schemes often felt like navigating a spaghetti junction, with key documents either not available or only from disparate sources.
"It was also positive to see the department agree to look at publishing more frequent updates."
AA president Edmund King said: "The vast majority of AA members (96%) have told us that road maintenance and getting rid of potholes should be the number one transport priority.
"We pushed for this in our evidence to the Select Committee and also called for congestion and crash hotspots to be sorted out."
The results of an RAC survey published on Friday suggested a third of UK drivers have swerved to avoid a pothole on local roads.