Just Stop Oil activists who took part in M25 protests are waiting for a High Court judge's ruling after being accused of being in contempt.
Mr Justice Soole is due to announce a decision on Monday after considering evidence at a hearing at the Royal Courts of Justice in London last week.
One protester accused of breaching a court injunction by climbing on to an M25 gantry is a 76-year-old grandmother.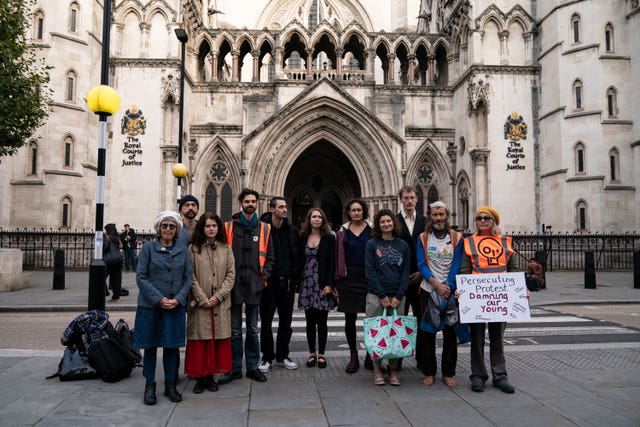 Retired teacher Gaie Delap, from Bristol, told the judge that the "climate emergency" was not being taken seriously enough and her "heart was breaking" for the future of "my six grandchildren".
Ms Delap is one of 12 people accused of taking part in M25 protests in November 2022 and breaching a court injunction.
Lawyers representing National Highways told the judge that protesters caused "considerable delays" and are in contempt of court.
The protesters have all mounted arguments in their defence.
Three other people aged over 55 – Paul Sousek, 72, Theresa Norton, 65, and Paul Bleach, 56 – feature in the litigation.
Others protesters accused of contempt at the hearing were: Charlotte Kirin, 54; Daniel Johnson, 25; Joseph Linhart, 22; Luke Elson, 30; Mair Bain, 36; Paul Bell, 23; Rosemary Jackson, 25; and Theresa Higginson, 25.