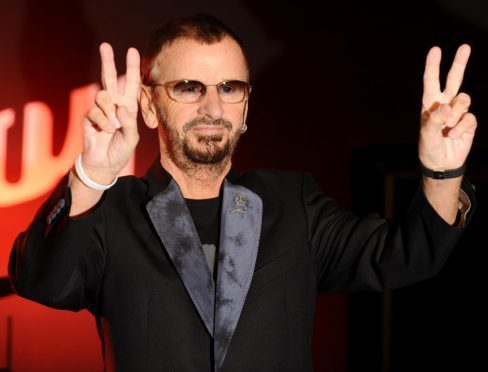 Ringo Starr has said it is "an honour and a pleasure" to be awarded a knighthood, 52 years after receiving an MBE with the "Fab Four".
The Beatles drummer, one of the last two surviving members of the band, is recognised in the New Year Honours list for his services to music.
In a short message, signed off with his trademark phrase, Starr said: "It's great! It's an honour and a pleasure to be considered and acknowledged for my music and my charity work, both of which I love. Peace and love. Ringo."
Starr – whose real name is Richard Starkey – would have been knighted years ago if Sir Paul McCartney had had his way.
After he was missed off the Queen's Birthday Honours in 2011, Sir Paul told Absolute Radio it was "about time" that Starr was knighted.
Sir Paul, who received his honour in 1997, said he would have told the Queen "look, love, Sir Richard Starkey – it's got a ring".
Starr, 77, is undoubtedly one of the nation's most eminent musicians as a member of the band that took the world by storm in the early 1960s.
Although often overshadowed by the utter star quality of his co-stars McCartney and the late John Lennon and George Harrison, his impact on the band's music was vital and he is regarded as one of the most talented drummers of his generation.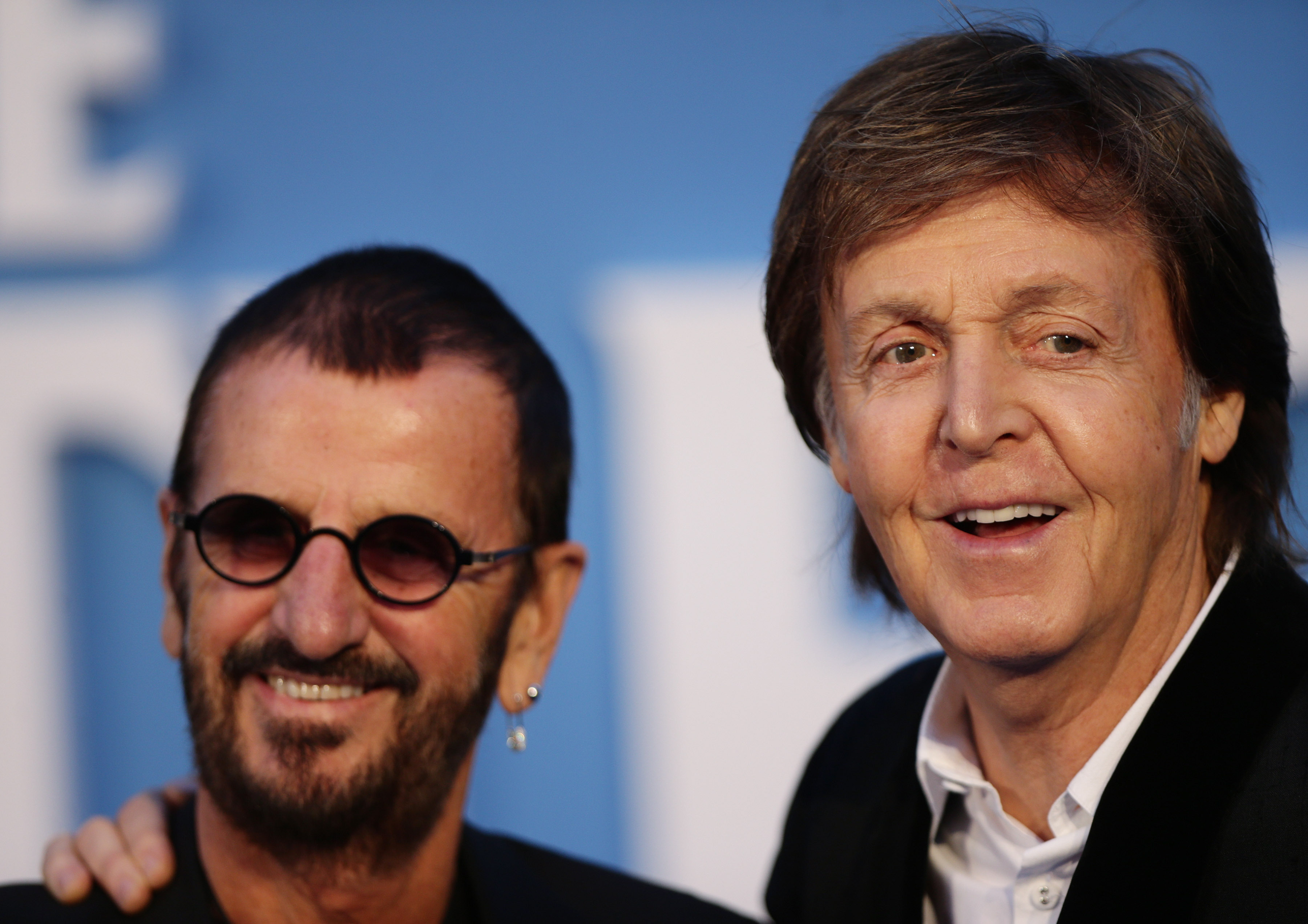 Lennon often used Starr's common original expressions – fondly referred to as Ringoisms – such as A Hard Day's Night and Tomorrow Never Knows and turned them into songs.
Starr was born on July 7 1940 in the working class Dingle area of Liverpool.
Much of his childhood was affected by illness and his frequent visits to hospital, for appendicitis and tuberculosis among other ailments, caused his education to suffer.
It was during his blighted youth that he developed a love of music and a knack for playing the drums.
Starr met The Beatles in Hamburg in 1960 and two years later he replaced the band's drummer Pete Best, a takeover that was controversial at the time.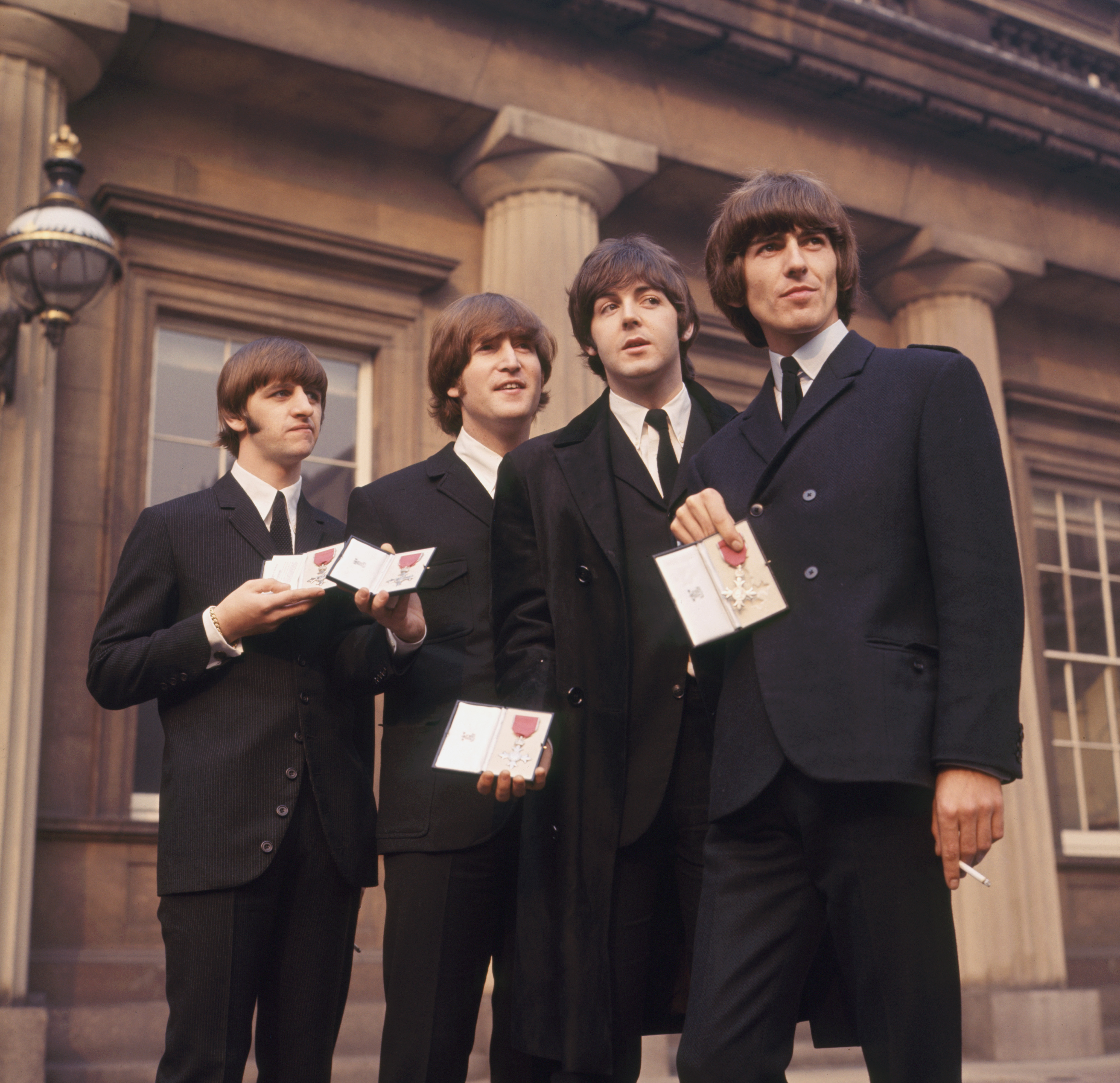 Following the band's split in 1970 after a decade of recording pop classics and touring the world, Starr released two albums before the end of that year, Sentimental Journey and country-style effort Beaucoups Of Blues.
He achieved success with his 1973 album Ringo, which peaked at number seven in the UK and number two in the US, although he is the only Beatle to have failed to top the UK singles chart as a solo artist.
Over the years, Starr has continued with his solo career and has released 19 studio albums, the latest being 2017's Give More Love.
In 1984, Starr became the narrator for children's TV series Thomas The Tank Engine And Friends, an effort that went on to become a huge success.
Starr's knighthood comes more than half a century after he and the other Beatles received MBEs in 1965.
That same MBE is the one rejected four years later by Lennon, who wrote a letter to the Queen saying: "Your Majesty I am returning this MBE in protest against Britain's involvement in the Nigeria-Biafra thing, against our support of America in Vietnam and against Cold Turkey slipping down the chart."
Another accolade bestowed upon Starr was his election into the Rock and Roll Hall of Fame as a solo artist in 2015, after previously being inducted with The Beatles in 1988.
Starr lives in Los Angeles and rarely visits Liverpool, the residents of which he upset several years ago when he said that he did not miss anything about his home city, prompting a statue of him to be vandalised.
Asked by chat show host Jonathan Ross in 2008 if he missed anything about the city, Starr replied: "Uh, no."
He added: "No, I love Liverpool, I was a child – I grew up in Liverpool, family members are in Liverpool but… you know."
In 2011, Starr apologised for his comments, telling the BBC that he was sorry to Liverpudlians.
He added that he thought "no real Scouser took offence" to his remarks and that it was "silly that whoever took offence took offence".
Starr has three children with his first wife Maureen Cox, to whom he was married from 1965 until 1975: Zak – a renowned drummer in his own right – Jason and Lee.
In 1980, he met actress Barbara Bach on the set of the film Caveman, and they married in 1981.