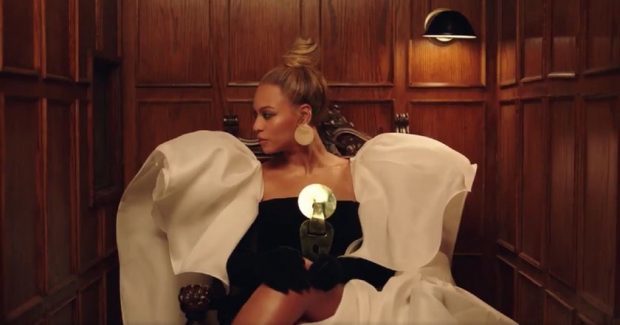 Rapper Jay-Z walks down the aisle of a church with daughter Blue Ivy while his wife Beyonce dances in the pulpit in the video for his new single Family Feud.
The video also shows Jay-Z, real name Sean Carter, dressed in a dark suit and rapping from a confession box.
The star-studded video, directed by Selma filmmaker Ava DuVernay, also features Oscar winner Brie Larson, a heavily pregnant Mindy Kaling, Niecy Nash, Janet Mock, Rosario Dawson, Constance Wu, Rashida Jones and Susan Kelechi Watson as the Founding Mothers of the United States, rewriting the constitution.
The video also stars Jessica Chastain, Thandie Newton, David Oyelowo, Michael B Jordan and Moonlight star Trevante Rhodes.
DuVernay shared a series of behind the scenes photographs from the video shoot, including ones of Jordan, Newton and Rhodes.
She wrote: "The first scene focuses on errors. All families hurt each other. Mistakes are made. Expectations unmet. Jealousies fester."
Addressing the Founding Mothers, she wrote: "I loved the idea of their being Co-Presidents of the United States in the future.
"And that a Native American woman was one of them. One of the first ideas I shared with @S_C_. He was all in. We had fun dreaming this up.
"This country will not stay the same. #ChangeIsComing."
She added: "The Founding Mothers. What else is there to say? I believe in our power. And I appreciate these dynamic artists who came out on a Saturday to represent all kinds of women at the table. Not a seat. ALL THE SEATS!"
Writing about the scene in the church, she continued: "I'll let the final scene just stay where it is. In the film, with that family. Being their brilliant, black, brave, bold selves. May we all fortify our families. Our communities. Our society. In whatever ways we can."
Family Feud is available on Tidal.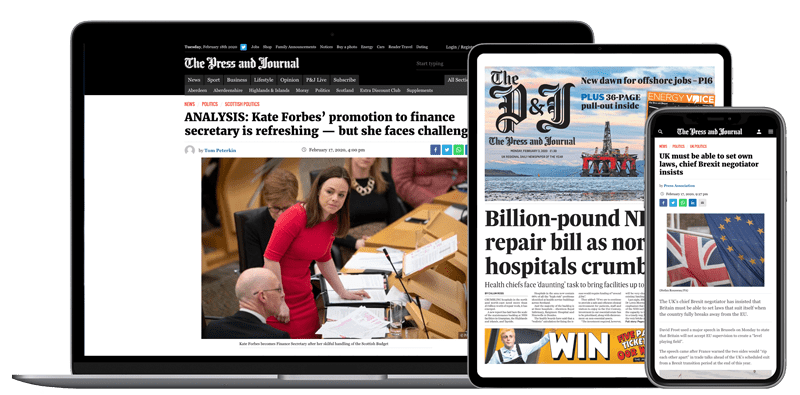 Help support quality local journalism … become a digital subscriber to The Press and Journal
For as little as £5.99 a month you can access all of our content, including Premium articles.
Subscribe