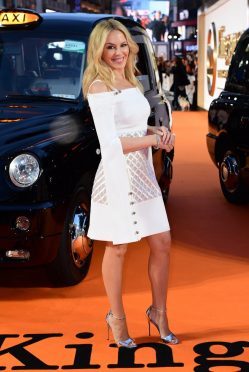 Kylie Minogue has spoken about how "fragile" she felt when she started working on her new album, following her split from fiance Joshua Sasse.
The singer started working on new record Golden shortly after calling off their engagement last February.
Speaking to Chris Evans on BBC Radio 2 after the first play of her new single Dancing, she said: "I was a little bit fragile when I started working on this album and I processed that and I thought it was a good time to be honest and to work through everything and give a snapshot of where I am in my life.
"It was very rewarding."
Minogue, who will turn 50 this year, added: "We worked on this album a lot in Nashville and it taught me about putting more story into the song and delivering it slightly differently and it was a good tool to express myself.
"Normally with songwriting you start with some beats and write over that and this was the reverse and starting with a guitar and talking through what we want to say in a song.
"You need to work with good people, songwriting can be a bit like therapy, you have to feel comfortable to talk about personal things.
"It's like when you're keeping something in your head and then you say it out loud to a friend, or to anyone, it kind of neutralises it or you feel like you've got it out of your system."
Golden will be released in April.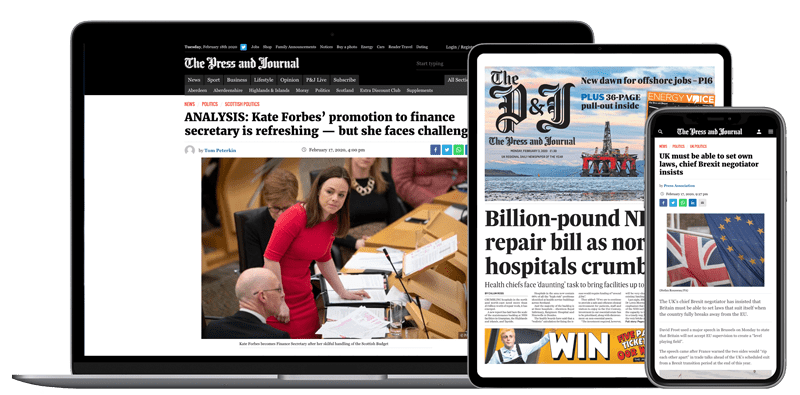 Help support quality local journalism … become a digital subscriber to The Press and Journal
For as little as £5.99 a month you can access all of our content, including Premium articles.
Subscribe