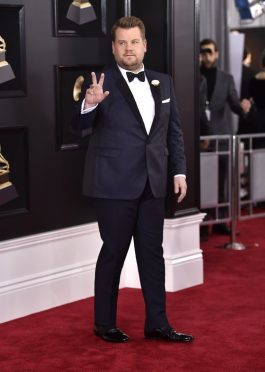 James Corden hosted the Grammys for a second time – but his performance did not go down well with everyone.
The British star took part in a skit poking fun at US President Donald Trump and brought Carpool Karaoke, from his Late Late Show, to the New York City underground, alongside Sting and Shaggy.
But some viewers were not so keen on the 39-year-old's turn as host of the big music awards show.
@ughdija wrote: "Can someone come and get James Corden? I just wanna watch the … Grammys."
@queenalma19: "Can we please stop pretending that James Corden is funny please".
@thedigitaladam wrote: "I've never understood why the Grammys didn't use a musician or radio personality to host. James Corden is good in his element (late night) but he's struggling to lead a good show tonight."
@CarissaAnn wrote: "Watching most of James Corden's jokes fall flat and everyone just looking around at each other makes me cringe for him."
@JaylonTylerr wrote: "This year's Grammys was terrible. Worst Grammys I have ever watched. Super predictable, disappointing performances, one sided winners, and James Corden, the host that literally no-one wanted."
But @realsherwinkahn enjoyed the performance, writing: "The Grammys with James Corden were deliciously politically and topically relevant … Might be time to watch award shows again."
And @truepyt wrote: "I love James Corden … what a great host."
The event saw Ed Sheeran recognised with two Grammy awards, for pop vocal album and pop solo performance.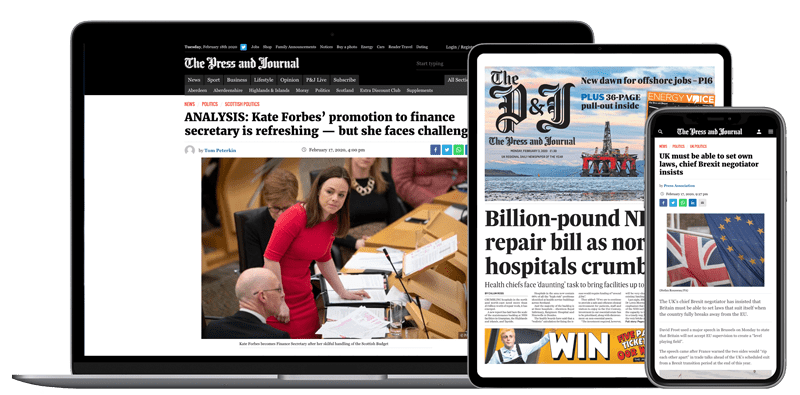 Help support quality local journalism … become a digital subscriber to The Press and Journal
For as little as £5.99 a month you can access all of our content, including Premium articles.
Subscribe