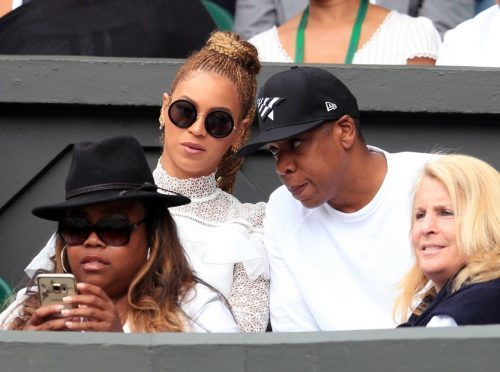 A moment in which it appeared Beyonce and Jay-Z's daughter Blue Ivy told them to stop clapping at the Grammy Awards has been hailed the best part of the whole show.
The music superstars were sat front row at the event and applauded as former Fifth Harmony star Camila Cabello delivered a speech on the stage.
However, cool as ice six-year-old Blue Ivy seemed less than impressed – or possibly embarrassed – at her parents' gusto and she promptly used a hand signal which immediately halted their clapping.
The amusing exchange, which saw two of the world's most famous music stars quiet down at their child's calm request, quickly became an internet sensation.
Viewers of the Grammys took to Twitter in their droves to share their respect for Blue Ivy, with one writing: "Blue Ivy of the House Carter, First of Her Name, the Unbothered, Queen of the Roc Nation, Khaleesi of Great Sass, Breaker of Internets, and Daughter of a Mother Who Slays All made the entire #GRAMMYs worth the watch."
Showbiz blogger Perez Hilton declared: "Blue Ivy just won the #Grammys!"
"Best moment of the #Grammys #BlueIvy," another wrote, while another viewer said: "I have no idea what Blue Ivy is doing but I'm here for it. #Grammys."
One amused person said: "Blue Ivy controlling the crowd and the world. #Grammys."
"The icon #BlueIvy has spoken… mom we are not clapping right now #Beyonce #GRAMMYs," one wrote.
"Blue Ivy has more sass in her pinky finger than I do in my whole body," another added.
Beyonce and Jay-Z, who last year welcomed twins Sir and Rumi to their brood, did not walk the red carpet at the prestigious music awards ceremony earlier in the night.
Beyonce made sure their fans had the chance to see their outfits properly later, though, as she shared pictures of the pair of them posing together after the event.
Rapper Jay-Z was nominated for eight awards but left empty-handed.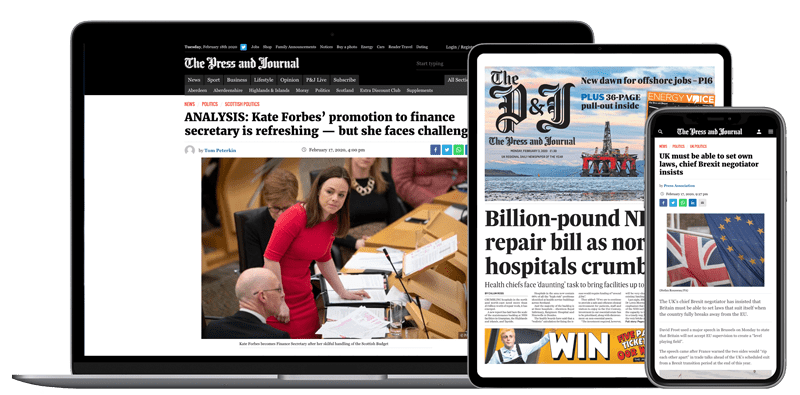 Help support quality local journalism … become a digital subscriber to The Press and Journal
For as little as £5.99 a month you can access all of our content, including Premium articles.
Subscribe