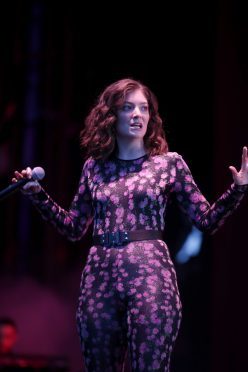 Lorde has thanked her fans for "believing in female musicians" days after missing out on one of the top awards at the Grammys.
The New Zealand singer was the only female artist nominated for album of the year for Melodrama but lost out to Bruno Mars, and was the only nominee in that category reportedly not invited to perform at the event.
In a handwritten letter published in The New Zealand Herald, Lorde said: "Last night I saw a lot of crazy and wonderful things.
"I just wanted to say thank you, from the bottom of my heart, for loving and embracing Melodrama the way you did. My nomination belongs to you.
"Thank you, also, for believing in female musicians. You set a beautiful precedent!"
In notes written at the top of the full-page letter, the Royals singer added that she "met Stevie Nicks and almost cried" while at the Grammys, and that "Jay-Z's hands are really soft".
After the Grammys, the show's producer Ken Ehrlich said there is "no way we can really deal with everybody" when asked about Lorde's absence from the stage.
Although she was allegedly not invited to perform alone, Lorde, 21, reportedly declined an invite to perform along with other musicians for a Tom Petty tribute on the night, according to Variety.
The day after the Grammys, Lorde shared a link to her world tour and wrote on Twitter: "IF YOU'RE DEBATING WHETHER OR NOT I CAN MURDER A STAGE… COME SEE IT FOR URSELF."
The annual music awards ceremony also came under fire after Recording Academy chief executive Neil Portnow said that women in the music industry need to "step up" in response to a question about female artists not being equally represented.
He later apologised, but had been criticised by a number of stars, including singer Pink.
She shared a note on Twitter that read: "Women in music don't need to 'step up' – women have been stepping up since the beginning of time. Stepping up, and also stepping aside, women owned music this year. They've been killing it. And every year before this.
"When we celebrate and honour the talent and accomplishments of women, and how much women step up every year, against all odds, we show the next generation of women and girls and boys and men what it means to be equal, and what it looks like to be fair."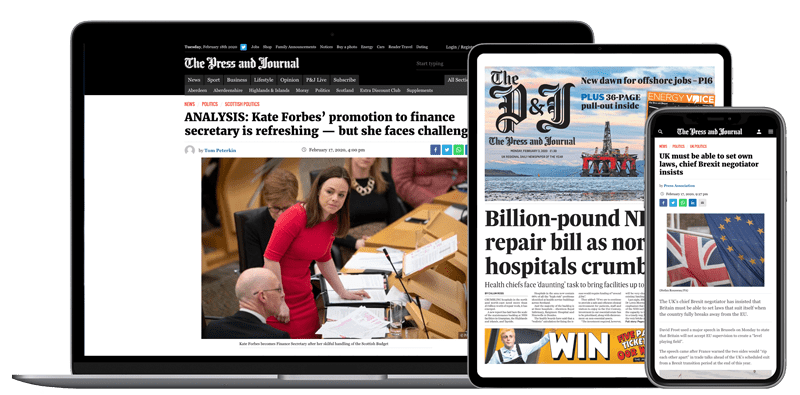 Help support quality local journalism … become a digital subscriber to The Press and Journal
For as little as £5.99 a month you can access all of our content, including Premium articles.
Subscribe