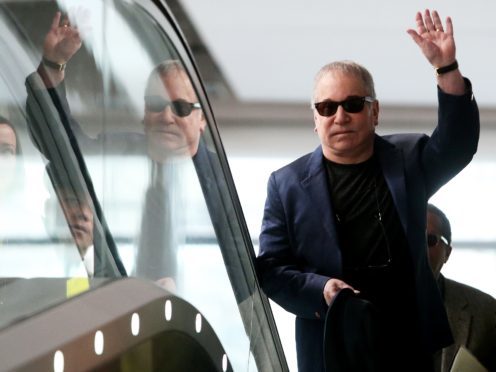 Legendary singer-songwriter Paul Simon has announced his upcoming tour will be his last.
The 76-year-old artist revealed dates and venues for his Homeward Bound – Farewell Tour across North America, the UK and Europe from May.
Simon said the shows, which include dates in Manchester, Glasgow and Dublin, will be a fitting culmination of a performing career that started back in the early 1960s.
The last performance will be in London's Hyde Park at the BST Festival on July 15.
"I've often wondered what it would feel like to reach the point where I'd consider bringing my performing career to a natural end," he said.
"Now I know: it feels a little unsettling, a touch exhilarating and something of a relief."
The tour kicks off on May 16 in Vancouver, Canada at Rogers Arena.
Simon has made 13 studio albums as a solo artist and another five as one half of Simon & Garfunkel. He had 29 top 40 singles in the US.
He has 16 Grammy Awards to his name – three of which were album of the year honours for Bridge over Troubled Water, Still Crazy After All These Years and Graceland.
In 2003, he received a Grammy Lifetime Achievement Award for his work in Simon & Garfunkel.
Simon's lead guitarist and friend Vincent N'guini died in December.
The singer said: "His loss is not the only reason I've decided to stop touring, but it is a contributing factor.
"Mostly, though, I feel the travel and time away from my wife and family takes a toll that detracts from the joy of playing.
"I'd like to leave with a big thank you to the many folks around the world who've come out to watch me play over the last 50 years."
Simon said the tour would not be the last time he is on stage, adding that he would like to play occasionally in a "hopefully acoustically pristine hall".
He said any money from any later performances will go to to charity, particularly those working on ecologically issues.
Simon said he was grateful for his career and for anyone who was touched by his music.
"I love making music, my voice is still strong, and my band is a tight, extraordinary group of gifted musicians. I think about music constantly," he said.
"I am very grateful for a fulfilling career and, of course, most of all to the audiences who heard something in my music that touched their hearts."