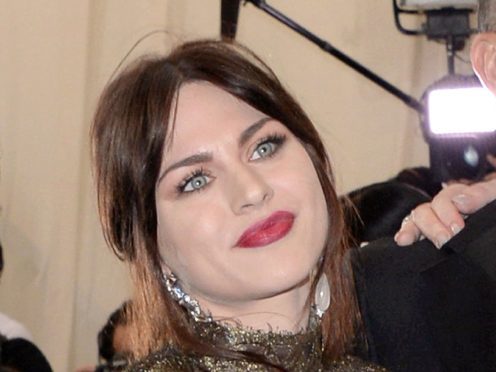 Kurt Cobain's daughter, Frances Bean Cobain, has remembered the former Nirvana frontman on what would have been his 51st birthday.
The musician committed suicide on April 5 1994 at the age of 27 when Frances was just 20 months old.
Alongside a photo of herself as a baby and Cobain she wrote on Instagram: "I hope they don't have the internet wherever you are.
"I feel like that would be counterproductive. Regardless, Happy Birthday to an angel."
Earlier Frances' mother, Courtney Love, had also posted a message to her late husband.
She shared a black and white photo of her and Cobain on Twitter, writing "happy birthday baby. god I miss you."
Fans responded to the post offering their love to the singer and sharing their own memories of Cobain.
@3DTruth wrote: "I've been sending you and Frances love for 25 years now. Sending a little more now."
@SeanToddC tweeted: "A true genius and legend; gone far too soon! As much as the World misses him, I know it's nothing compared to the way you miss him @Courtney! Keep on keeping on; Godspeed."
@Luanamf7 posted: "We miss him so much. Happy birthday and we love you Kurt."
@SueSm20 tweeted: "We all still miss him. He lives on in all of us through his music."
Cobain co-founded Nirvana in the late 1980s and is hailed for his influence on the grunge music scene of the 1990s.
His hits as the band's lead singer and writer include Smells Like Teen Spirit, Lithium and Come As You Are, which helped Nirvana to shift millions of records worldwide.
Throughout his life he battled heroin addiction, depression and other health afflictions.