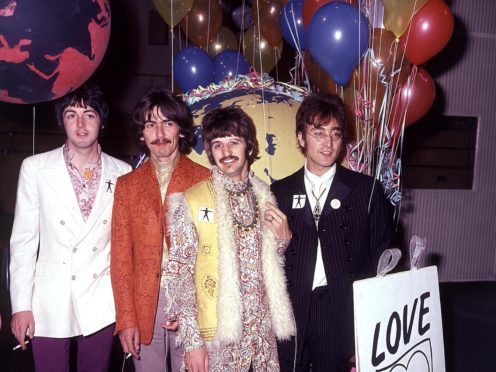 Sir Paul McCartney has paid tribute to late Beatles star George Harrison on what would have been his 75th birthday.
Harrison died in 2001 at the age of 58, following a long battle with cancer.
To mark his birthday on February 25, bandmate Sir Paul, 75, shared a black and white photograph of the pair on Twitter, and wrote: "Happy Birthday Georgie. Wonderful memories."
There was also a tribute to the guitarist on The Beatles' Twitter page, which posted a series of snaps of the star.
The Twitter account of Harrison's estate shared some of his performances.
One said: "Olivia & Dhani (Harrison's widow and son) invite you to join them in celebrating what would have been George's 75th Birthday today, by watching this performance of one of his loveliest songs, Isn't It A Pity, here performed by his friends at the #ConcertforGeorge."
Another said: "To celebrate what would have been George's 75th birthday here's a special video version of "Blue Jay Way." This was a special feature in the 2012 release of the restored #MagicalMysteryTour film using footage not seen in the original film."