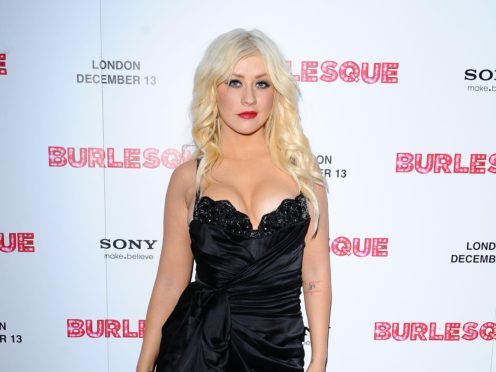 Christina Aguilera has marked her long-awaited return to music by dropping her first single in five years – Accelerate.
The US singer unveiled the track online while also confirming that her forthcoming new album Liberation will be released on June 15.
The record will be Aguilera's first studio album in nearly six years, after Lotus in 2012.
Accelerate is a collaboration with rappers Ty Dolla Sign and 2 Chainz and, in the newly released video, directed by Zoey Grossman, the singer is seen provocatively licking milk from a glass and showering in honey.
The track is hip-hop inspired with a heavy beat, and was produced by Kanye West.
In recent years, the 37-year-old has been focusing on her role as a coach on The Voice, and also appeared on US TV series Nashville.
Her last single as a lead artist was Say Something, a duet with US band A Great Big World in 2013.
Prior to that her last top 20 UK single was Your Body from her album Lotus in 2012, which peaked at number 16 in the charts.
Her previous albums include her two UK number ones Back To Basics (2006) and Bionic (2010), and number two album Stripped (2002).
Liberation, Aguilera has revealed, will include a duet with pop star Demi Lovato on a track called Fall In Line, among other tracks including Searching For Maria, Dreamers, Pipe and Masochist.
Of the album, Aguilera told US music site Billboard: "To me, there's nothing like an amazing hip-hop beat. At the end of the day, I am a soul singer.
"When you strip back the words 'pop star' and the many things that I've done, singing soulfully is where my core, my root and my heart really is. And as you can see, it's what I'm inspired by."
Fans were excited with Aguilera's musical comeback, and both her nickname Xtina and Accelerate quickly became trending topics on Twitter as they shared their joy.