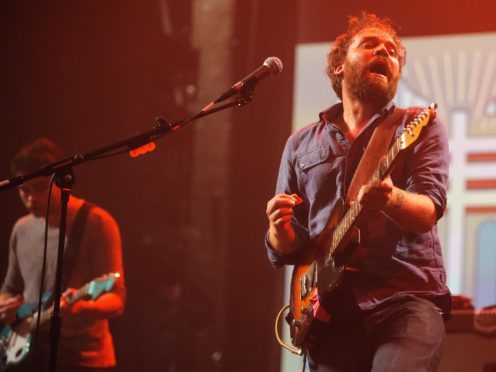 The brothers of missing Frightened Rabbit singer Scott Hutchison have said they are distraught as they appealed for him to get in touch.
The indie band's frontman was last seen around 1am on Wednesday morning after leaving the Dakota Hotel in South Queensferry.
On Thursday, Grant Hutchison, 33, a drummer with the band said the overall feeling they were trying to force through was "one of hope and positivity" that Scott will return safely.
He added: "We are obviously all very distraught that he isn't here but we are staying strong and positive overall to try and help each other through it."
He spoke about his brother being an "inspirational" figure and a "hero" who he missed very much.
He said: "It's a situation you never expect to find yourself in, it's not a situation you rehearse or prepare for.
"It's a shock, to some extent we are still in shock and a little numb, but we are trying today to be very positive and keep an open mind."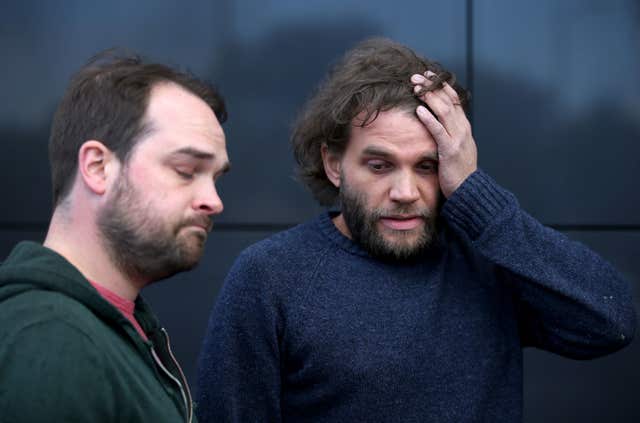 Neil Hutchison, 38, the musician's older brother, said: "We would just make an appeal to Scott we hope that you can hear this and see this is to get in touch, let us know you're ok, we love you very much."
The brothers spoke about Scott's fight with depression and how he had helped others by speaking about his condition.
Grant said: "In relation to Frightened Rabbit, the band and Scott's work and how many people he himself has helped who might be suffering from the same emotions and feelings, that's been great to read."
Scott's older brother acknowledged his fragile condition, which he has spoken about quite openly.
Neil added: "He does suffer from depression, he has been very open about that in an attempt to help other people with similar conditions.
"He's kind, he's a great uncle to my three kids, a fantastic wee brother and an inspiring guy who is one of my heroes.
"He's an inspiration to me and I miss him very much."
Police searching for the singer also appealed for information and for two people seen in the area at the time to come forward.
Chief inspector Alan Carson said: "The two people who crossed the Forth Road Bridge from South Queensferry at 1.10am may have useful information and we are extremely keen to speak with them.
"We know Scott is quite a deep individual, he is a very well-loved man, I know that from having spent time with his family, and he's an important part of a lot of people's lives.
"We know that Scott's had to take himself away and have a time-out before and we're working on the basis that that may just be what he's done on this occasion.
"So we need Scott to get in touch, but equally anyone that might have seen Scott we need to hear from you too."