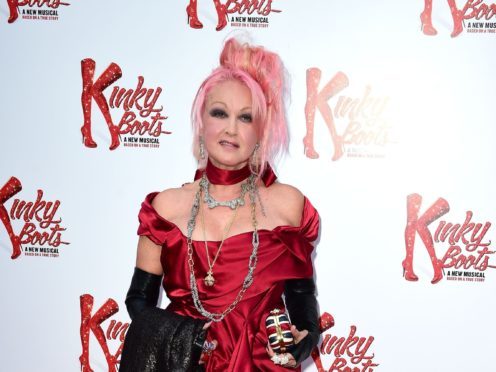 Cyndi Lauper has spoken about how important it is to continue to fight for civil rights, saying: "If we are not all equal, nobody is."
The Girls Just Wanna Have Fun singer, who co-founded a fund that works to end homelessness among LGBT youth, said it is important to see light at the end of the tunnel.
She told the Press Association: "When we had (Kinky Boots) on in Chicago, people were on the steps of the White House protesting for civil rights.
"I grew up in the civil rights era, I don't think it ever goes out of style.
"I think if we are not all equal, nobody is. They always turn it on you or me or somebody else, and then you're in trouble."
Referring to the TV adaptation of Margaret Atwood's novel in which fertile women are stripped of their rights, ritualistically raped and forced to bear children, she said: "Look at The Handmaid's Tale, I can't even watch that, I get so upset."
Lauper, who was the first solo female composer ever to win a Tony award for Kinky Boots, is in the UK ahead of the show's national tour, which kicks of in Northampton on September 6.
Addressing a lyric in the show which says "you can change the world if you change your mind", the American star said: "Try my country. They have always got to blame somebody when things don't go right and it's always a stupid blame.
"We've had bad times in the 50s, we got through it.
"You've just to see the light at the end of the tunnel and know that you can't be complacent and you've got to speak up and civil rights is very important."
Addressing the success of Kinky Boots, which won a Tony award and an Olivier for best musical, she said: "I didn't know (it would be), I kept asking how?
"I said 'does that make it a hit?', they said 'not yet Cyn'.
"Then we won best musical and I said 'Does that make it a hit?' and they said 'It's a hit!' then they came here and they won best musical, they won the Olivier, which was pretty impressive."
Lauper is currently working on a musical version of the 1988 film Working Girl, and said she has already completed one of the songs.
She said: "Kim Rosenstock is writing the book and she just got some time available to do it and I wrote the first song, which is finished.
"It's kind of a soliloquy that I thought could come back and then I started the second song."
"I actually have a writing team that is with me doing it and I'm excited."
This includes her Time After Time co-writer Rob Hyman, who is helping to add a sense of the period.
Lauper said: "It takes place in the 80s with those synthesizers and everything, so it's a lot of fun to do that music.
"It's just hard to keep making time, you have to have a block and then you can do it."
Kinky Boots continues at the Adelphi Theatre in London's West End, where Oliver Tompsett and Natalie McQueen will join the cast on June 4 and booking is open until January 5 2019.
It was recently announced the UK tour will also visit Llandudno, Oxford, Birmingham, Liverpool, Aberdeen, Glasgow, Nottingham, Sheffield and Sunderland, in addition to Northampton, Wolverhampton, Newcastle, Manchester, Edinburgh, Canterbury, Stoke-on-Trent and Bristol.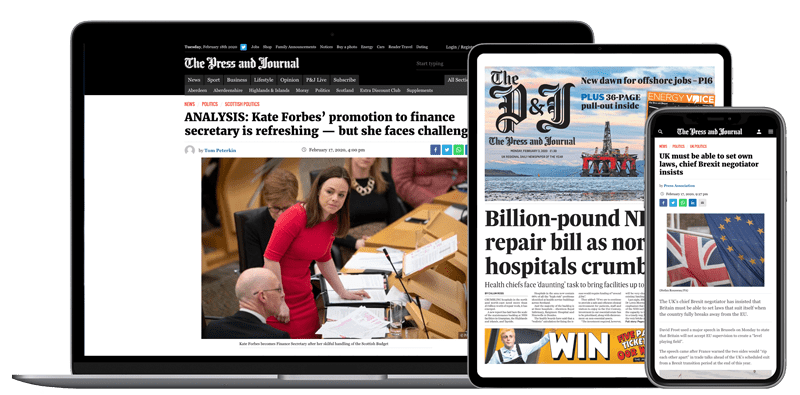 Help support quality local journalism … become a digital subscriber to The Press and Journal
For as little as £5.99 a month you can access all of our content, including Premium articles.
Subscribe