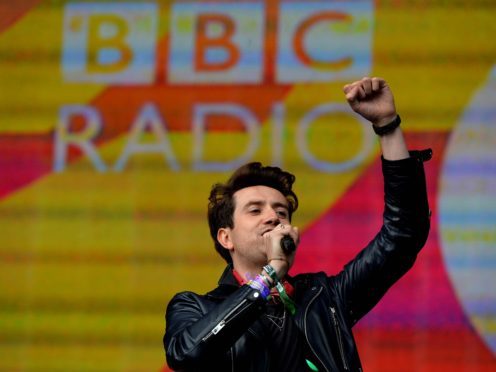 Audiences for the Radio 1 Breakfast Show have fallen by a quarter during Nick Grimshaw's time as host.
An average of 6.7 million listeners per week tuned in to Grimmy during his first three months as presenter, in October-December 2012.
The latest figures, for January-March 2018, put his weekly audience at 5.1 million – a drop of 24%.
The numbers, compiled by research body Rajar, measure listeners aged 15 and over.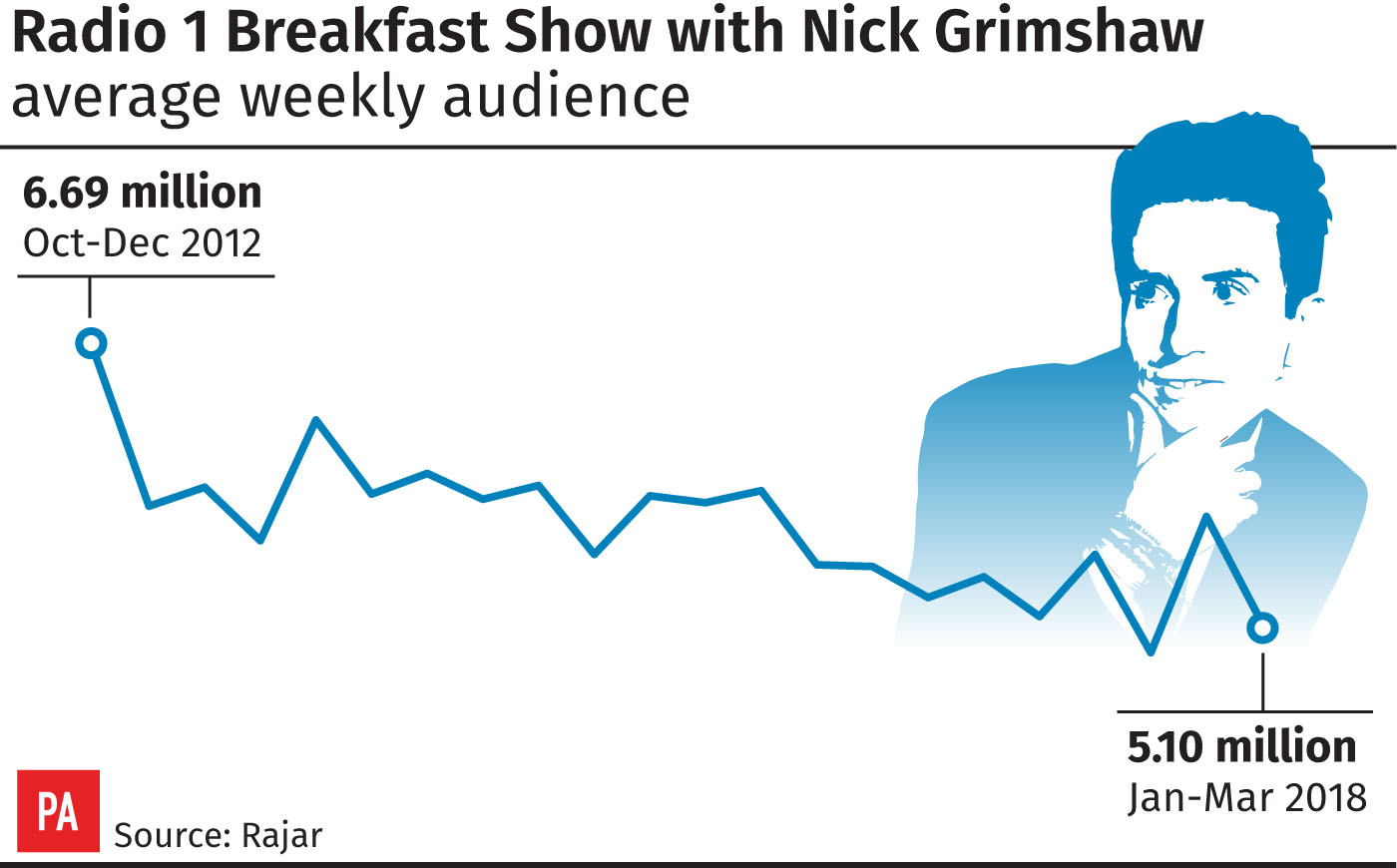 Grimshaw's audience has not declined steadily.
Sometimes the quarterly figures showed a jump in listeners – for example, from 5.1 million in January-March 2017 to 5.5 million in April-June 2017.
But overall the trend has been downwards.
During the same period, average weekly audiences for Radio 2's Breakfast Show with Chris Evans have slipped by 4% from 9.5 million to 9.1 million.