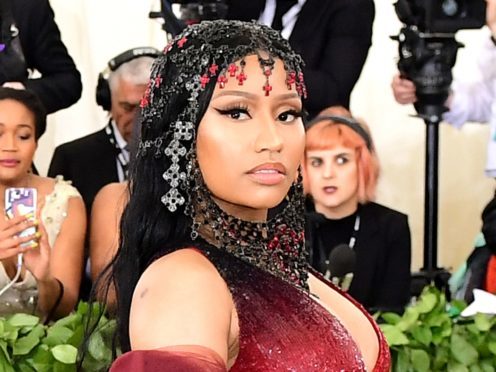 Nicki Minaj has said it made her feel "strong and powerful" when she became single and realised she did not need a man for anything.
The singer, 35, is not dating anyone for the first time since she was 15.
She told Elle magazine that knowing she does not need to be with someone to live her life, or for her career, is empowering.
Minaj said: "I remember feeling like I could do anything at one time in my life and somewhere along the line, I just started second-guessing myself for whatever reason.
"As soon as I realised that I could actually live and breathe, and eat and sleep, and walk and talk, without having a boyfriend, something clicked in me…
"Becoming single was one of the things that made me feel strong and powerful."
She continued: "The fact that I am a young woman who doesn't need a man for money.
"I don't need a man for a job.
"I've never had to f*** for beats. I've never had to f*** for a record deal.
"I don't have those pressures. I get up when I want, shop when I want."
Minaj is on the cover of the magazine's July issue.