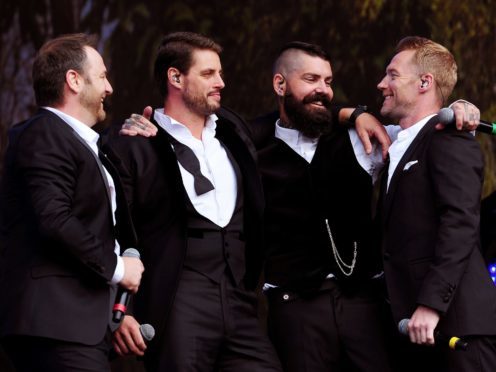 Ronan Keating has said he is excited to share the last ever Boyzone album with fans, but that it is a "bittersweet" and "heartbreaking" moment.
The singer posted the band's final album on Instagram, titled Thank You & Goodnight, along with the cover.
He wrote: "Well everyone here it is. The cover of our final album. It's bittersweet.
"So excited to share this with you but heartbreaking.
"We have had an amazing 25 year run. Thank you for all the love and support."
Keating promised that "this record will blow your mind", and added a thank you from he and his co-stars, Shane Lynch, Keith Duffy and Mikey Graham.
The album includes 12 new tracks.
The Irish band, which previously included Stephen Gately before his death in 2009, will release their sixth and final studio album in November.
They will also embark on a farewell tour next year across the UK and Ireland.
They also said, in a statement on their website, that one of the tracks, called I Can Dream, is a special tribute to Gately, and is based on a demo he made for a solo album back in 2002.
Boyzone was put together in 1993 and the band has enjoyed a successful career, including five number one albums and six number one singles in the UK.
In a joint statement the band said: "When we started out as five young Dublin Northsiders, eager to face the world, we never imagined that we'd still have an army of fans some twenty-five years later… If you'd seen our famous first TV appearance on The Late Late Show, you'd probably be surprised too!
"But what followed was the stuff of dreams. We've played stadiums and arenas all over the world, released six albums, and had almost two-dozen hits. We really can't put into words just how much you, the fans, have supported us along the way. Without that support, we would have never achieved what we have, and for that we're eternally grateful.
"We've had some tough times too. The loss of Stephen left scars that we will carry as a band forever. We were immensely touched by all the tributes and messages of support that helped us through the dark days. Stephen was our brother and will always be at the very the heart of Boyzone".
They ended their statement quoting some lyrics from one of their hits: "We know this love's forever. That's all that matters, no matter what…".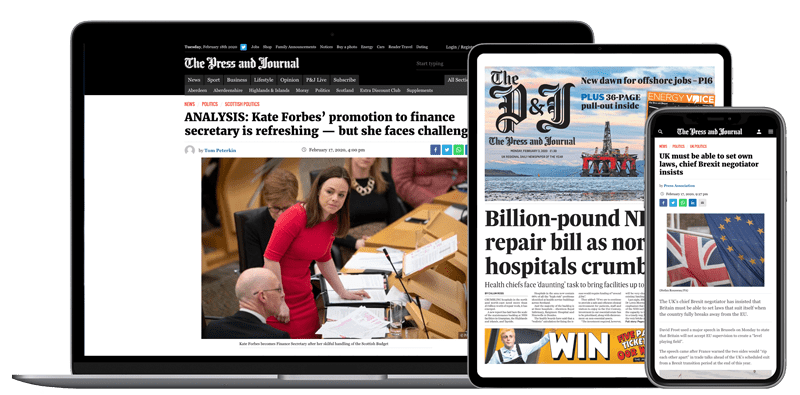 Help support quality local journalism … become a digital subscriber to The Press and Journal
For as little as £5.99 a month you can access all of our content, including Premium articles.
Subscribe