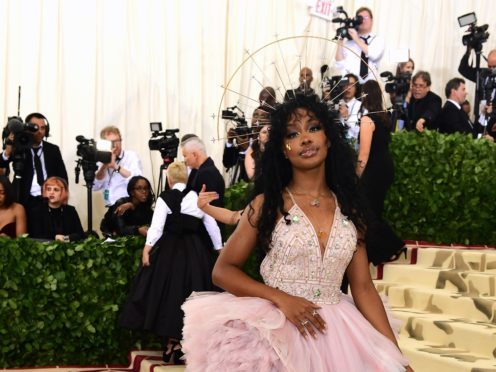 American singer-songwriter SZA has thanked doctors and revealed she has not suffered permanent damage from a vocal injury.
The 27-year-old was left fearing for her career after being diagnosed with swollen vocal cords in May but is now preparing to perform at the Firefly Music Festival in Delaware.
Although she previously said her voice was "permanently injured", the star has now told fans that is not the case.
She tweeted: "Firstly I wanna thank everyone for sending me loving kindness and extending your energy my direction .Thank u for your prayers, I feel them and deeply appreciate you I love you.
"Thank u to the incredible team of Doctors and vocal technicians that have taken time to see me over the last few weeks in every city."
SZA, whose real name is Solana Imani Rowe, added: "I'm blessed to say my voice is not permanently damaged and I've been working daily to get back. Slowly but surely."
Born in Missouri, SZA released her debut album, Ctrl, in 2017 to critical and commercial acclaim.