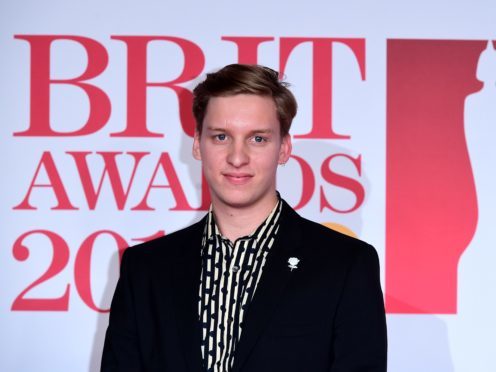 The Brit Awards has donated £250,000 to two charities and the Brit School to promote mental health awareness in schools and the music industry.
The mental health charity Mind was presented with a cheque for £200,000 by singer George Ezra and Brits chairman Jason Iley at The Brit School for Performing Arts and Technology in Croydon, London, ahead of a new scheme that will be rolled out to help 12,000 people across a number of secondary schools in England and Wales.
The Brit School, a non-fee paying state school known for its famous alumni including Adele, Amy Winehouse and Katie Melua, will be one of the institutions where Mind's Whole School Approach scheme will be launched in September.
The school has also been given £25,000 to support mental health wellbeing and special needs work.
A further £25,000 has been donated to Music Support, a music industry addictions and mental health charity of which singer Robbie Williams is a patron.
The funds were raised by the awards ceremony which took place in February at the O2 Arena in London.
Speaking at the presentation of the donation from the Brit Awards on Tuesday, Iley said: "I am delighted that we can use the Brit Awards platform to publicly support and fundraise for mental wellbeing.
"The difference that these charities make towards people's lives is immeasurable and addressing this subject within schools is vital to a progressive and optimistic future."
The Whole School Approach scheme will include a self-assessment tool for schools, tailored assemblies and workshops, and one-to-one sessions for young people who need further support.
The initiative will be available to everyone involved at each of the schools chosen, including the pupils, staff and parents.