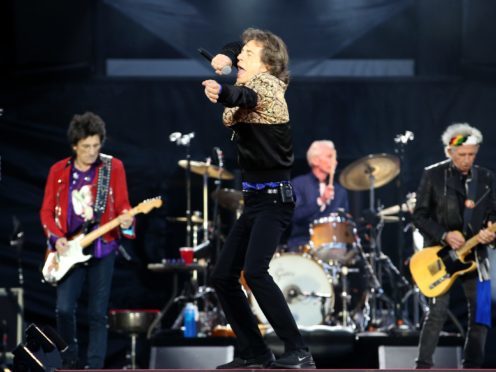 The Rolling Stones and Universal Music Group have announced a worldwide agreement covering the band's iconic recorded music and audio-visual catalogues, archival support, global merchandising and brand management.
The multi-faceted partnership marks the beginning of a new era of expanded collaboration between Sir Mick Jagger and co and the music company (UMG).
The band's catalogue includes some of the most celebrated and influential albums of all time, from 1971's Sticky Fingers to 2016's Grammy-winning Blue & Lonesome.
UMG will continue to distribute the band's music catalogue globally, with future projects and reissues to be released through UMG's labels and networks around the world.
Bravado, UMG's brand management and merchandise company and the leading global provider of consumer, lifestyle and branding services to recording artists, will handle global merchandising rights, retail licensing, brand management and e-commerce on behalf of the band, including their iconic tongue logo.
It will also work with the band and management to identify new opportunities for creative collaboration within the worlds of art, fashion, retail, sport, lifestyle and touring merchandise.
Eagle Rock, the UMG-owned producer and distributor of music programming for broadcast, DVD, Blu-Ray, TV and Digital Media, have expanded their global distribution rights to the band's extensive long-form audio visual catalogue.
As part of the agreement, Eagle Rock will re-issue several classic concert films from their archives including Atlanta (1989), Steel Wheels (1989-90), Voodoo Lounge (1994), Bridges To Babylon (1997-1998), Four Flicks (2002) and Bigger Bang (2005-2006).
UMG's chairman and CEO, Sir Lucian Grainge, said: "After a decade of working in partnership together, we are thrilled to expand and extend our relationship with The Rolling Stones.
"We look forward to bringing our expertise and passion to bear as we put our global organization work on behalf of this iconic band who continue to create music and influence culture around the world."
The band's manager Joyce Smyth said: "For many years now we've had a wonderful partnership with Universal Music and look forward to an even more successful future together.''