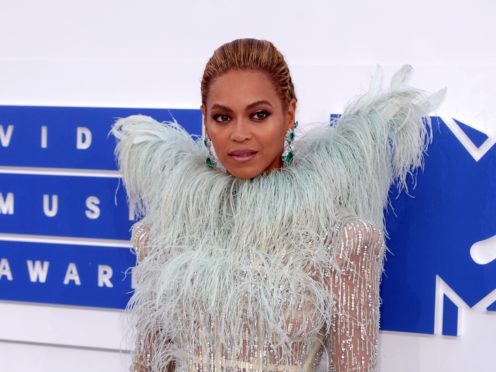 Beyonce has revealed she had an emergency Caesarean section with her twins because there was a risk to both hers and the babies' health.
The singer welcomed son Sir Carter and daughter Rumi in June 2017 and has opened up about their birth for the first time in a wide-ranging Vogue interview in which she also discusses being descended from a slave-owner and embracing her post-pregnancy body.
The star appears on the front of the September issue, which was shot by 23-year-old Tyler Mitchell, the first African American photographer to photograph Vogue's cover.
Discussing the birth of Sir Carter and Rumi, Beyonce said: "I was 218 pounds the day I gave birth to Rumi and Sir. I was swollen from toxemia and had been on bed rest for over a month.
"My health and my babies' health were in danger, so I had an emergency C-section."
The singer said they spent many weeks in the NICU (neonatal intensive care unit) and that her husband Jay Z was "a soldier and such a strong support system".
"I am proud to have been a witness to his strength and evolution as a man, a best friend, and a father," she said.
"I was in survival mode and did not grasp it all until months later."
Beyonce said after having her daughter Blue Ivy in 2012, she put pressure on herself to shed the baby weight in three months.
She even "scheduled a small tour to assure I would do it" which, looking back, she said was "crazy".
The Single Ladies singer was determined to do things differently after the twins and has embraced her curvier body.
"To this day my arms, shoulders, breasts, and thighs are fuller," she said.
"I have a little mommy pouch, and I'm in no rush to get rid of it. I think it's real.
"Whenever I'm ready to get a six-pack, I will go into beast zone and work my ass off until I have it. But right now, my little FUPA (slang for fat upper pubic area) and I feel like we are meant to be."
The star also reflected on her moving performance of Lift Every Voice And Sing – the track known as the black national anthem – during her headline-making set at Coachella.
She said the poignant performance came from a sweet moment shared with her youngest daughter.
She said: "One day I was randomly singing the black national anthem to Rumi while putting her to sleep. I started humming it to her every day.
"In the show at the time I was working on a version of the anthem with these dark minor chords and stomps and belts and screams. After a few days of humming the anthem, I realised I had the melody wrong. I was singing the wrong anthem.
"One of the most rewarding parts of the show was making that change. I swear I felt pure joy shining down on us."
"It was a celebration of all the people who sacrificed more than we could ever imagine, who moved the world forward so that it could welcome a woman of colour to headline such a festival," she added.
The singer said it is important to her to help open doors for other artists.
Speaking of wanting to be photographed by Mitchell, she said: "When I first started, 21 years ago, I was told that it was hard for me to get onto covers of magazines because black people did not sell.
"Clearly that has been proven a myth.
"Not only is an African American on the cover of the most important month for Vogue, this is the first ever Vogue cover shot by an African American photographer."
Beyonce also told how she had recently discovered she is descended from a slave owner.
She said: "I researched my ancestry recently and learned that I come from a slave-owner who fell in love with and married a slave.
"I had to process that revelation over time.
"I questioned what it meant and tried to put it into perspective. I now believe it's why God blessed me with my twins. Male and female energy was able to coexist and grow in my blood for the first time.
"I pray that I am able to break the generational curses in my family and that my children will have less complicated lives."
The star said she came from "a lineage of broken male-female relationships, abuse of power, and mistrust".
Her hope for her own children, she said, is that "they know they can write the script for their own lives – that they can speak their minds and they have no ceiling".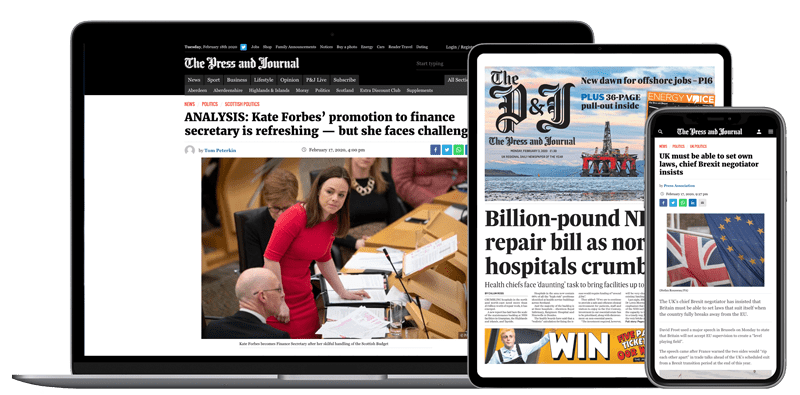 Help support quality local journalism … become a digital subscriber to The Press and Journal
For as little as £5.99 a month you can access all of our content, including Premium articles.
Subscribe