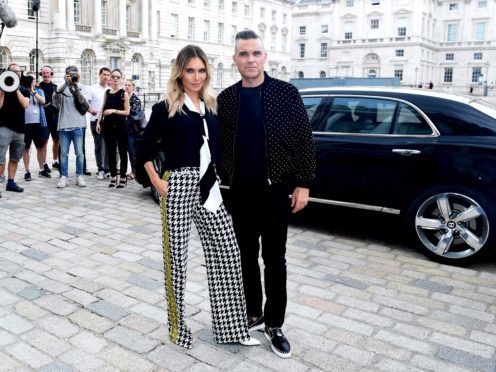 Ayda Williams has shared a tribute to her pop star husband Robbie on their eighth wedding anniversary.
The X Factor judge shared a photograph from their wedding, in which he is wrapping his suit jacket around her shoulders as she smiles and holds a large bouquet of flowers.
The post also plays a clip from the Journey song Don't Stop Believin'.
She wrote on Instagram: "@robbiewilliams 8 years ago today we got married.
"Thank you for taking the midnight train to anywhere with me. It's been the journey of a lifetime.
"Happy Anniversary! I love you!!"
She added the hashtags "#happyanniversary #soulmate #ryda" before signing off "AWxx."
The couple are both new additions to the X Factor panel and will join the show alongside One Direction star Louis Tomlinson when the series returns to ITV later this year.
Williams, who until recently used her maiden name Field professionally, shared a photo a few days ago of herself on the judging panel sitting between her husband and Tomlinson, with returning judge Simon Cowell seated on the end.
The couple married at the singer's home in Los Angeles in 2010 and have since had two children – daughter Teddy, five, and son Charlton, three.