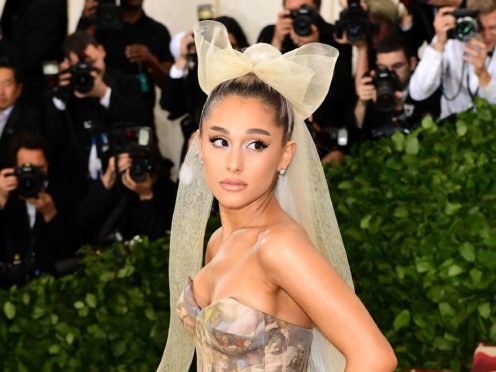 Ariana Grande shared a picture of her bandaged hand and revealed she injured herself while filming Carpool Karaoke with James Corden.
The pop star tweeted a picture of her injured extremity with the words: "HAHAHAHAHAHAHAHA I'm an idiot."
It was captioned: "but i LOVE my bandage it looks sick @JKCorden i'll be ok one day."
On her Instagram story, she added: "Well Mr. Corden, today's off to a wild start."
Asked by a fan what had happened, Grande replied: "you'll see ……….. it's so …… stupid."
Corden revealed the American singer, 25, would be a guest on his The Late Late Show by tweeting a picture of lyric sheets with the words of Grande's songs No Tears Left To Cry and God Is A Woman.
On Tuesday, he said: "This has made my day. The #CarpoolKaraoke we just shot might be one of my favorite ever! I can't wait for you to see it. @ArianaGrande is the real deal."
The date of Grande's Carpool Karaoke on The Late Late Show has not yet been revealed, although it may air this month as she releases her album Sweetener next week.
The album is the first from Grande since her concert at the Manchester Arena last year was targeted by a terror attack.
The US pop star had just finished performing on May 22 when a suicide bomber detonated an explosive device, killing 22 people.
Ahead of the album's release, Grande took to Twitter to share a series of emotional messages with her fans.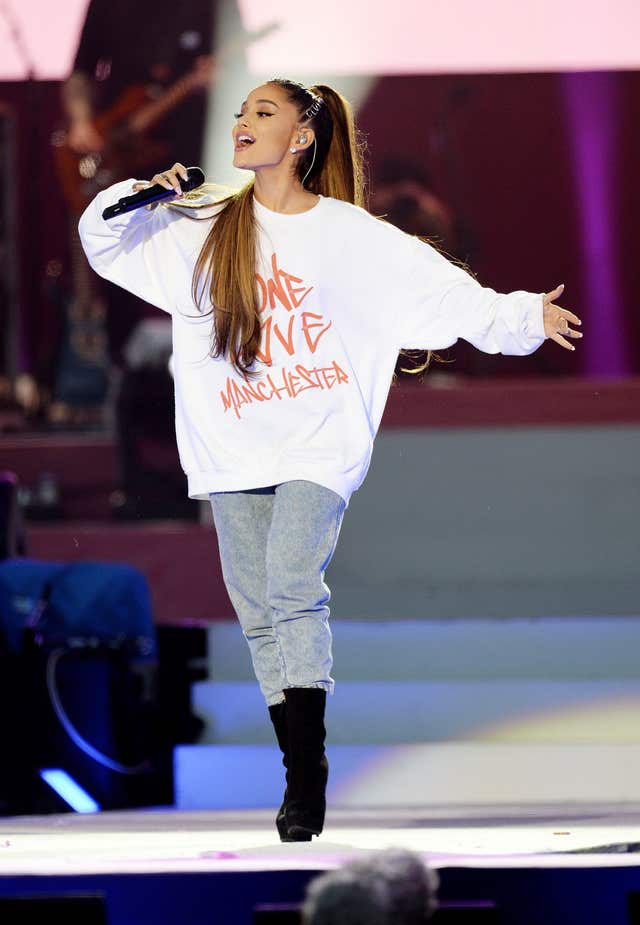 She wrote: "F***. just ran thru the whole album w my band (and singers hehe) for the first time and i'm … so f***ing emo and grateful. wanna hug u all immediately.
"Bein able to sing this music / this whole journey w y'all is some of the most magical, special shit in the universe.
"I am eternally f***ing grateful and will never take this shit for granted oh my god that was so insane and beautiful and exciting music is so important am i ok."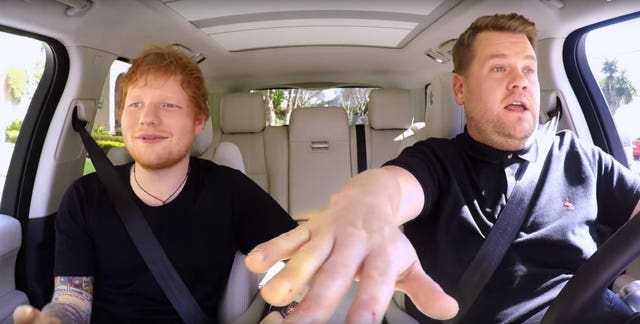 In another post, Grande wrote that she was "truly in tears" when she realised there are just 10 days until the record is released.
Grande has previously appeared in an episode of Carpool Karaoke's spin-off web series along with Family Guy creator Seth MacFarlane, but this will be her first appearance on the main show, which sees Corden drive around – usually in Los Angeles – with celebrities to interview them and sing along with them.
The popular segment, which debuted on his chat show in 2015, has featured the likes of Adele, Sir Paul McCartney, Sir Elton John, Justin Bieber, Ed Sheeran and Michelle Obama.