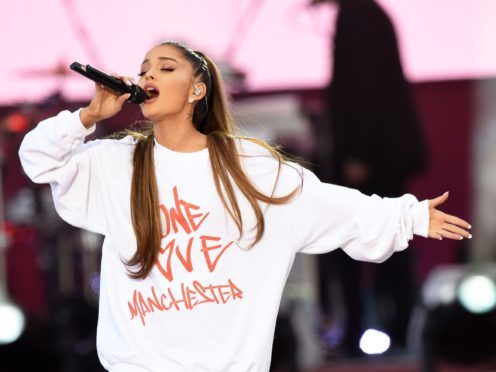 Ariana Grande and James Corden sang along to her hits God Is A Woman and No Tears Left To Cry in the latest edition of Carpool Karaoke.
The US singer, who also got a piggyback from Corden, said she had "the most fun ever", while the Late Late Show host said his guest had been "so incredible".
No Tears Left To Cry alludes to the Manchester Arena bombing, where Grande had been performing when terrorist Salman Abedi struck.
The award-winning star gave Corden a quick singing lesson during recording for the feature.
In a teaser shared on social media, Grande demonstrated her talent with a flawless vocal run.
Corden's attempt seemed to leave her searching for words, prompting him to exclaim: "You couldn't even lie!"