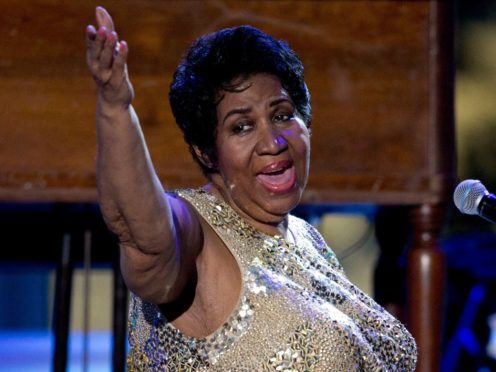 Aretha Franklin, the Queen of Soul, has died aged 76.
The singer, whose career has spanned seven decades, died at her home in Detroit, Michigan, at 9.50am on Thursday, her publicist said.
A statement from Franklin's family, via the singer's long-time publicist Gwendolyn Quinn, said that she died "surrounded by family and loved ones".
The statement continued: "Franklin's official cause of death was due to advance pancreatic cancer of the neuroendocrine type, which was confirmed by Franklin's oncologist, Dr Philip Phillips of Karmanos Cancer Institute in Detroit, MI.
"In one of the darkest moments of our lives, we are not able to find the appropriate words to express the pain in our heart. We have lost the matriarch and rock of our family. The love she had for her children, grandchildren, nieces, nephews, and cousins knew no bounds.
"We have been deeply touched by the incredible outpouring of love and support we have received from close friends, supporters and fans all around the world. Thank you for your compassion and prayers.
"We have felt your love for Aretha and it brings us comfort to know that her legacy will live on. As we grieve, we ask that you respect our privacy during this difficult time."
Quinn added that "funeral arrangements will be announced in the coming days".
The music icon, known for her hits such as Respect, Think and (You Make Me Feel Like) A Natural Woman, died several days after she was reported to be seriously ill.
In recent days, the ailing star had been visited by Stevie Wonder, the Rev Jesse Jackson and her ex-husband, actor Glynn Turman.
Heartfelt tributes came from both the entertainment and political worlds.
Former US President Barack Obama and his wife Michelle said "we were all graced with a glimpse of the divine" every time Franklin sang.
"Through her compositions and unmatched musicianship, Aretha helped define the American experience," they said in a joint statement.
"In her voice, we could feel our history, all of it and in every shade-our power and our pain, our darkness and our light, our quest for redemption and our hard-won respect.
"She helped us feel more connected to each other, more hopeful, more human. And sometimes she helped us just forget about everything else and dance."
They went on: "Aretha may have passed on to a better place, but the gift of her music remains to inspire us all.
"May the Queen of Soul rest in eternal peace. Michelle and I send our prayers and warmest sympathies to her family and all those moved by her song."
Sir Elton John was among the first of Franklin's peers to pay tribute following her death.
He called her death a "blow for everybody who loves real music: Music from the heart, the soul and the Church".
Sir Elton added, on Instagram: "Her voice was unique, her piano playing underrated – she was one of my favourite pianists. I was fortunate enough to spend time with her and witness her last performance – a benefit for the Elton John Aids Foundation at St John The Divine Cathedral.
"She was obviously unwell, and I wasn't sure she could perform. But Aretha did and she raised the roof. She sang and played magnificently, and we all wept. We were witnessing the greatest soul artist of all time. I adored her and worshipped her talent. God bless her.
"My condolences to all her family and friends. We shared the same birthday – and that meant so much to me. The whole world will miss her but will always rejoice in her remarkable legacy. The Queen is dead. Long live the Queen."
Former US president Bill Clinton and his wife Hillary paid tribute to "one of America's greatest national treasures".
They said in a statement: "For more than 50 years, she stirred our souls. She was elegant, graceful, and utterly uncompromising in her artistry.
"Aretha's first music school was the church and her performances were powered by what she learned there. I'll always be grateful for her kindness and support, including her performances at both my inaugural celebrations, and for the chance to be there for what sadly turned out to be her final performance last November at a benefit supporting the fight against HIV/Aids.
"She will forever be the Queen of Soul and so much more to all who knew her personally and through her music. Our hearts go out to her family and her countless fans."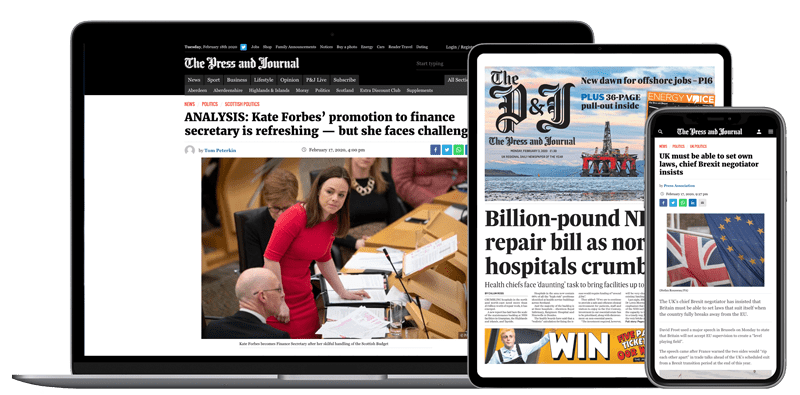 Help support quality local journalism … become a digital subscriber to The Press and Journal
For as little as £5.99 a month you can access all of our content, including Premium articles.
Subscribe