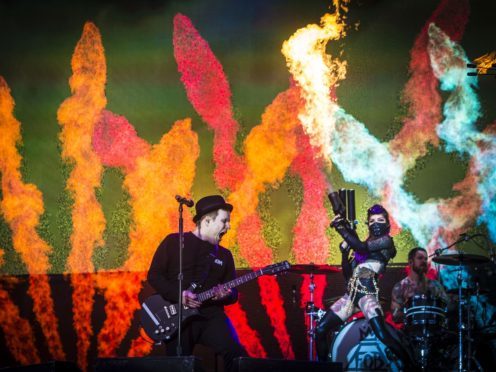 American rockers Fall Out Boy wowed fans with flame-throwing guitars and dazzling pyrotechnics during the second headline performance at Leeds Festival 2018.
Crowds in their thousands braved the cold weather to enjoy Saturday's Illinois-based headliners.
Despite minor sound hiccups, the group wowed fans with fireworks, a sloped stage and screens with special effects.
Many cheered and applauded as the band's lead singer invited them to join in with This Ain't A Scene, It's An Arms Race and even louder cheers rang out for their final smash hit Centuries.
Bassist Pete Wentz told those at the main stage to put people on their shoulders as they performed their set in Bramham Park which lasted an hour and 15 minutes.
Addressing the younger members of the crowd, he said: "The heartbeat of this engine is the kids that are out here.
"Where else do you get Post Malone… and Travis Scott in the same place?"
Plenty of waterproof coats were required throughout The Kooks's afternoon set as the rain once again came down on what has been a festival hit by poor weather.
But spectators were rewarded for their persistence as performances from Post Malone, The Wombats and Travis Scott were graced by some sunshine.
Some festival-goers set off multiple flares while watching each act on the main stage with some beer cups and bottles being thrown in the air during the more popular songs.
Mainstream music fans said they were looking forward to Sunday's line-up for artists such as Dua Lipa – with others announcing their intentions to watch headliner Kendrick Lamar.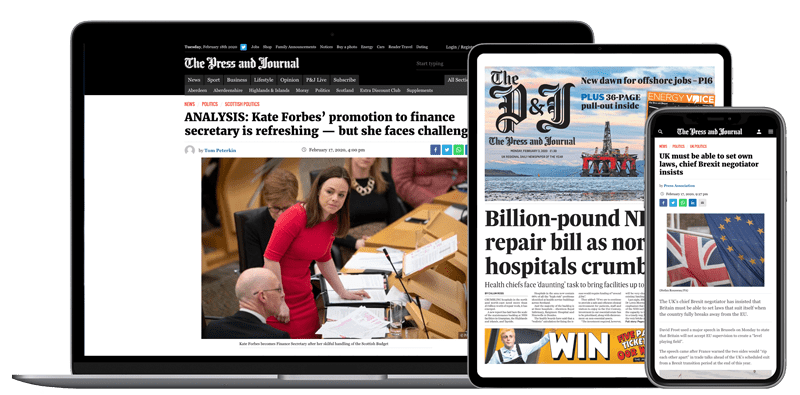 Help support quality local journalism … become a digital subscriber to The Press and Journal
For as little as £5.99 a month you can access all of our content, including Premium articles.
Subscribe