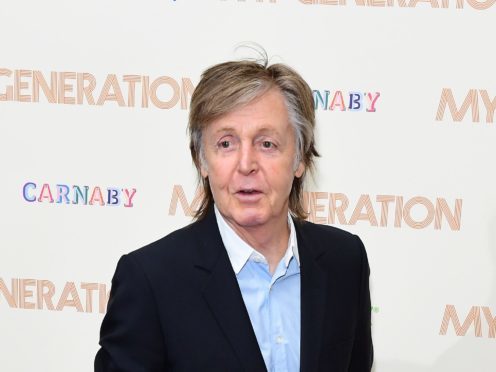 Sir Paul McCartney stunned tourists in New York as part of a sketch on Jimmy Fallon's chatshow.
The former Beatle played table tennis, hid behind a newspaper and appeared from behind a cloak in the corridor outside the lifts at the Rockefeller Centre as visitors being shown around the building looked on in bemusement.
In footage broadcast on Thursday's The Tonight Show Starring Jimmy Fallon, fans look visibly shocked as the lift doors opened to show the revered musician, with one woman reduced to tears at the sight of her hero.
At the beginning of the clip, Sir Paul, 76, and Fallon are seated opposite the lift doors, wearing smoking jackets, smoking pipes and concealing their faces behind newspapers.
As the doors open, Fallon lowers his newspaper to gasps from the visitors in the lift, before Sir Paul pokes his head out, causing them to scream loudly before the doors close again.
The pair are then seen laughing with each other.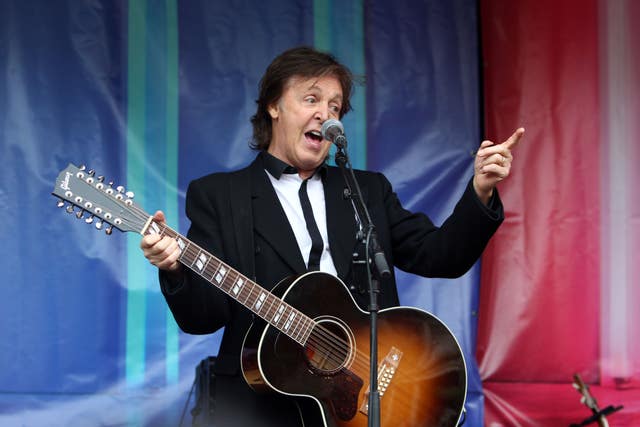 They play the same trick again, with one woman nearly left in tears at the sight of Sir Paul. In the next clip, Fallon jumps out as the lift opens, offering to show the tourists a magic trick.
He then lifts up a large sheet, before dropping it to reveal Sir Paul standing in the hallway. The people in the lift scream and hug each other.
A woman, who appeared to have been crying, then tells the camera: "I thought when I was little, I was going to marry Paul McCartney. That's the closest I ever got and I am thrilled."
The final part of the sketch sees the pair performing a rendition of Beatles classic Drive My Car, only for the doors to open and reveal an empty lift.
Sir Paul's latest album, Egypt Station, is due to be released on September 7.