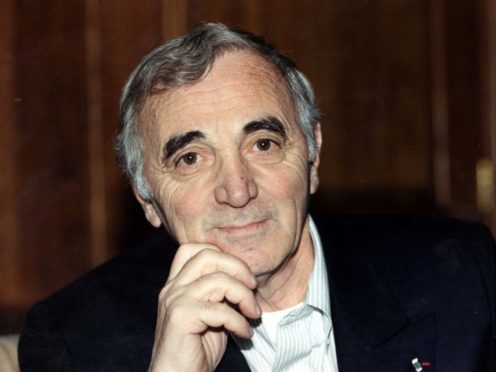 Tributes have been paid to French singer Charles Aznavour, who has died aged 94 after a career spanning eight decades.
The French-Armenian chanteur wrote and performed his own taboo-breaking material, penning more than 1,000 lyrical songs in his career.
Famed as the singer of She and The Old Fashioned Way, he also starred in countless films and became a United Nations representative on behalf of Armenia as he became increasingly involved in politics.
Aznavour appeared on around 300 albums, selling more than 100 million records worldwide.
He was born Shahnour Varinag Aznavourian in 1924, in the Bohemian St-Germain-des-Pres district of Paris, the son of restaurant owners.
Dropping out of school at a young age, he began his career in the nightclubs of the French capital. He was taken under the wing of Edith Piaf in the 1940s, a platonic companion who recognised his genius.
French culture minister Francoise Nyssen said: "Charles Aznavour has for almost a century embodied what France is.
"He sang love, the passing of time, the joys and disappointments of a life, his happy moments, a sweet melancholy. One of the biggest names in French singing has just left us, a well-known, admired, beloved artist all over the world.
"France has lost Aznavour, a true legend who crossed borders and times."
He added the singer was "a generous man, a man true to his origins".
As his career blossomed Aznavour became admired internationally for his poetic songs, impressing contemporaries Frank Sinatra – who he was compared to – and Bob Dylan, who praised the French artist.
Azvanour retained strong bonds to Armenia, and did much to raise awareness of the Armenian Genocide.
The official Twitter account of the Republic of Armenia posted: "Today, Armenia and the World lost a legend, Charles Azvanour. Brightest among the brightest, his voice will always remain in our hearts. We bow before you, Maestro."
The multilingual crooner sang in the tradition of French chanteurs such as Jacques Brel, Charles Trenet and Serge Gainsbourg, who prioritised the lyrical content of their own personal work.
Among his hits, After Loving You explored the pain of a break-up, and La Boheme conjured the quintessential vision of a Parisian artistic life.
He also sung about homosexuality and transvestism in What Makes A Man, inspired by the troubles of his gay friends.
He starred in around 60 films, including Shoot The Piano Player.
His management for UK tours, Judd Lander, said: "The whole of France will now be in morning at his sad passing and feel his farewell will no doubt be followed by a grand funeral.
"We are all shocked at the sad news, such an amazing man with an outstanding stage presence and a great sense of humour.
"Whilst working with him at his Albert Hall appearance, we witnessed one of the longest standing ovations ever – he was 91 – and the promise to be back when he was 100 was received with more loud applause, a testament to an icon who's voice charmed so many."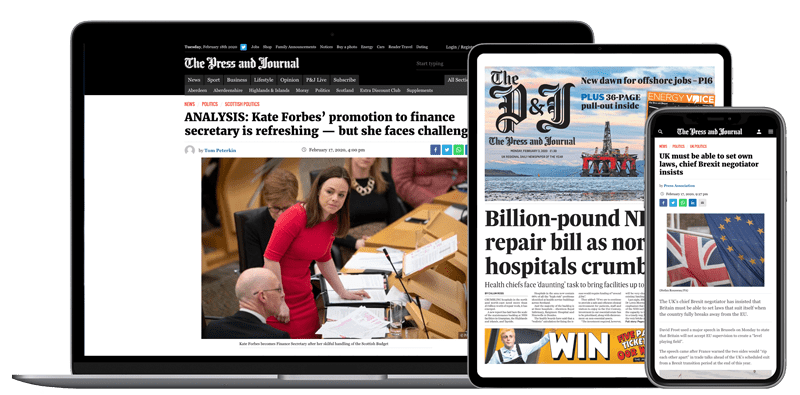 Help support quality local journalism … become a digital subscriber to The Press and Journal
For as little as £5.99 a month you can access all of our content, including Premium articles.
Subscribe