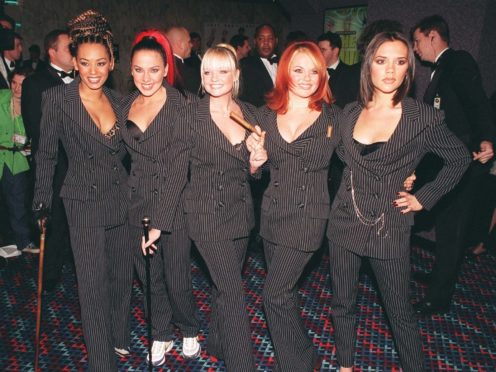 Victoria Beckham has pointed out she was "never actually asked" to join the Spice Girls comeback, her ex-bandmate Mel C has said.
Melanie Chisholm, Melanie Brown (Mel B), Geri Horner and Emma Bunton are preparing to perform a UK stadium tour in June next year – without Beckham.
Chisholm told The Jonathan Ross Show: "Do you know what is actually quite funny?
"I saw Victoria recently and obviously we've all been in contact … she really supports us and we really support her.
"But she did raise the point that she was never actually asked. We just presumed."
Horner said: "I spoke to her … before the announcement and she has said it for years that she just doesn't want to do it anymore, so we knew that."
Bunton said they did ask Beckham and Ginger Spice Horner said the "door is open".
Horner added: "She just didn't want to do it … She was busy with her fashion and she has moved on … We support her and she has been a huge part of our lives and we care about her so it's all good."
When chat show host Ross asked if it was true that Beckham did not enjoy the performing side of being in the band, Horner admitted: "No (she didn't) and you don't want to make somebody do something they don't want to do."
Bunton added: "We realised that a while back, that she didn't enjoy that so much."
Chisholm denied she demanded the rest of the group have vocal training before their comeback and said her codeword for the Spice Girls comeback, before it was publicly announced, was cucumber.
Horner did not rule out releasing new music, saying: "I think it's got to be an organic process … We think first things first, get out there and sing the hits. People want to hear that and if something else happened, that's great."
She denied the band were getting back together for the money, saying: "We are doing it wholeheartedly, we can honestly say for each other, because it's a bit of fun but also for the fans."
When asked if her comments about getting back together before it was confirmed caused problems, recently divorced Brown joked: "They felt sorry for me because I'd been through a lot, they felt sorry for me, they were like, 'let's not have a go at her'."
Asked whether Horner might cover up more now she is older, Brown revealed: "She still walks around naked when we are in the dressing room."
"In pants," Horner confirmed.
The Jonathan Ross Show airs on Saturday at 10.05pm on ITV.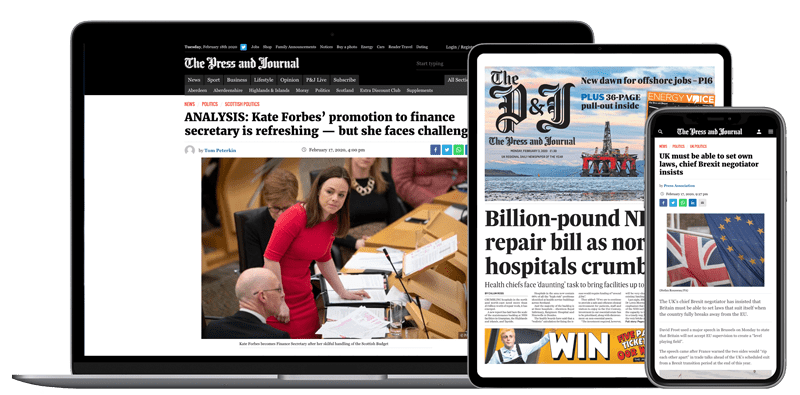 Help support quality local journalism … become a digital subscriber to The Press and Journal
For as little as £5.99 a month you can access all of our content, including Premium articles.
Subscribe