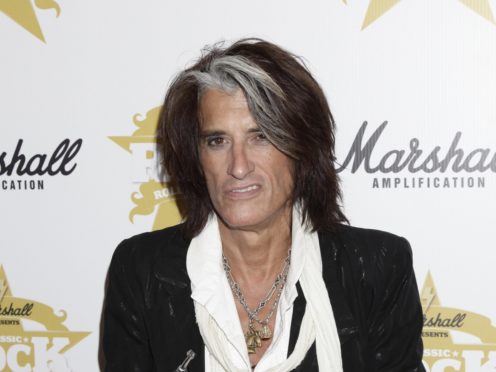 Aerosmith guitarist Joe Perry has been taken to hospital with breathing problems that began after a guest performance with Billy Joel in New York.
Perry's publicists said in a statement Sunday that the musician was alert and responsive in hospital and was expected to return to the road later this month.
The statement said Perry felt short of breath after the performance at Madison Square Garden.
It added that paramedics backstage gave Perry oxygen and used a tracheal tube to clear his airway before taking him to hospital.
Perry had to cancel a Sunday appearance at a rock fantasy camp in Florida.
Perry, 68, had joined Joel, 69, on stage for a rendition of Aerosmith's Walk This Way.