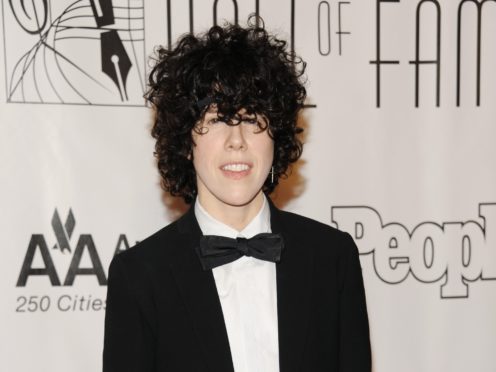 American singer LP has penned songs for musicians like Cher, Rihanna and the Backstreet Boys, but in 2017, her song Lost On You put her on the map as an artist in her own right.
The track has amassed more than 500 million streams to date and LP, full name Laura Pergolizzi, has performed on late night talk shows including Jimmy Fallon, James Corden's The Late Late Show and Jools Holland's music programme.
More recently she took to the stage in the UK at Latitude festival, and her latest single, Shaken, from her album Heart To Mouth, is out now.
Here's what she had to say about Sir Paul McCartney, performing in the UK, and more.
On performing in the UK:
"England is the ultimate place (to perform), my heroes – The Rolling Stones, The Beatles, David Bowie, Queen… it's like, getting to play to any more than 20 people in England is like 'holy shit!'".
On her fans:
"It makes me so happy to see someone happy. It's very important to never lose sight of the fact that most people, even like fans, it takes a lot for someone to go 'Let me take a picture with you and keep it in my phone'. Do you know how many pictures people take every day and they want a picture with you? I mean that is such an honour. It never becomes a novelty. I'm always super honoured and I enjoy people, I'm thankful that I enjoy people so much because it makes this life much easier, it's what I do it for."
On switching from writing for other people to being a singer herself:
"It's an interesting thing you know. I feel like writing for other people made me find myself. And I've seen it happen to other people too. I know that Lady Gaga has done it (written for other people) and I bet you if you asked her she would say that too. I mean, I don't know, I would never guess, but I feel like I've seen other people in my sphere that have done well after writing for others because I feel like you realise who you are and that you are all these things… you kind of, you discover what works for you."
You haven't shied away from being vocal about the challenges faced by LGBTQ artists, has it been important for you to use your voice?
"Yeah you know and it's one of those things you can't, you can't chest-beat about it… I can never repay the men and women that have done so much work so that I can walk around like I own the place. When I look at like what people had to go through… so I'm just doing my little part."
On being inclusive:
"One of the things I'm most interested in, also as far as being a gay person is, is also being an inclusive person. I want to see all types of people at my shows. I want everybody, I want the entire bell curve at my show. I want to see all of it, every single thing and that's what makes me the happiest.
"I'm all about celebrating being gay but I'm also into the human celebration. I know we have to stand up for each thing because otherwise it'll get homogenised and too same-same, but I really want people to really grasp, for me personally, that I'm just, it's not about being gay to me at all. I don't understand that concept, it's like a man-made (concept), it's like money, we made it up. What's gay? I'm just in love with this other human."
On Sir Paul McCartney:
"I think people haven't really grasped his life as a whole yet – he'll be gone by the time we understand how full his life has been… he's one of the biggest legends alive."
LP's single Shaken is out now.