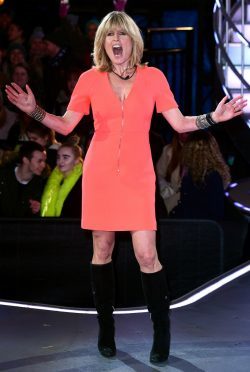 Journalist Rachel Johnson has become the second star evicted from the Celebrity Big Brother house.
The sister of Foreign Secretary Boris Johnson was the first celebrity to leave in Friday night's double eviction.
She said she was "ready" to leave after 17 days on the Channel 5 programme.
"Listen, it's more fun than you can imagine but it's tough and … if you're a control freak like me … it was hard. You are in a confined space but the guys in there are magnificent," Johnson added.
She hit out at fellow contestant Ann Widdecombe following her departure, and revealed the pair, who enjoyed an up-and-down relationship in the house, had been arguing prior to her eviction.
Johnson said: "We did have another scrap today because she kept calling me bossy … She favourites men and she obviously prefers male company."
She called Widdecombe a "misogynist" before adding: "It's been great having her."
Johnson debuted her first rap – Rachel's eviction rap – during Friday's show and said she had "thoroughly enjoyed" the experience.
Thanking showmakers she said: "Channel 5 and producers held to their word that this was going to be a really different sort of show.
"It was dignified, it was researched … there were interesting people and I want to thank the channel for what they did, I thought it was remarkable."
Johnson's departure comes after India Willoughby became the first star to leave last week.