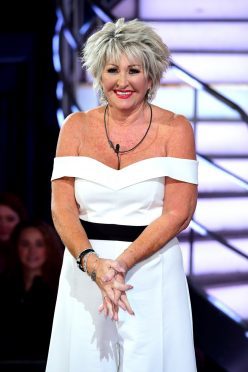 Journalist Rachel Johnson and ex-police officer Maggie Oliver are the latest contestants to leave the Celebrity Big Brother house.
The pair became the second and third housemates to leave the show in a double-eviction on Friday night with John Barnes, Andrew Brady and Ann Widdecombe escaping being voted off.
Oliver, a former detective constable who played a key role in exposing the Rochdale abuse scandal, said she was disappointed to be departing and took aim at former Tory MP Widdecombe in her exit interview.
The 62-year-old claimed the ex-politician, who put Oliver up for eviction, was "hypocritical" for saying she could not see pain.
Oliver, who persuaded young girls who were being sexually abused in Rochdale to speak to police, leading to nine gang members being jailed in 2012, said: "Ann was the only one in there who never once mentioned my job, asked about Rochdale and the girls but she had been the shadow home secretary."
"I admired her in certain ways in that she's been brave in reinventing herself," she said before adding she would be "very surprised" if they became friends after the show.
Journalist Johnson also hit at Widdecombe following her departure, and revealed the pair, who enjoyed an up-and-down relationship in the house, had been arguing prior to her eviction.
She said: "We did have another scrap today because she kept calling me bossy … She favourites men and she obviously prefers male company."
She called Widdecombe a "misogynist" before adding: "It's been great having her."
While the sister of Foreign Secretary Johnson was "ready" to leave, Oliver said she "would've liked to stay until the end".
"I am a bit sad I'm out," she added.
She thought her lack of fame prior to the show may have played a part in her early exit.
"This is a game show I came in here without any following all these people in there have backers and I never been on Twitter … I'm grateful to Big Brother for putting me in there I hope I've come across as a strong independent woman with a voice," Oliver said.
Johnson debuted her first rap – Rachel's eviction rap – during Friday's show and said she had "thoroughly enjoyed" the experience.
Thanking showmakers she said: "Channel 5 and producers held to their word that this was going to be a really different sort of show.
"It was dignified, it was researched … there were interesting people and I want to thank the channel for what they did, I thought it was remarkable."
Johnson and Oliver's departures comes after India Willoughby became the first star to leave last week.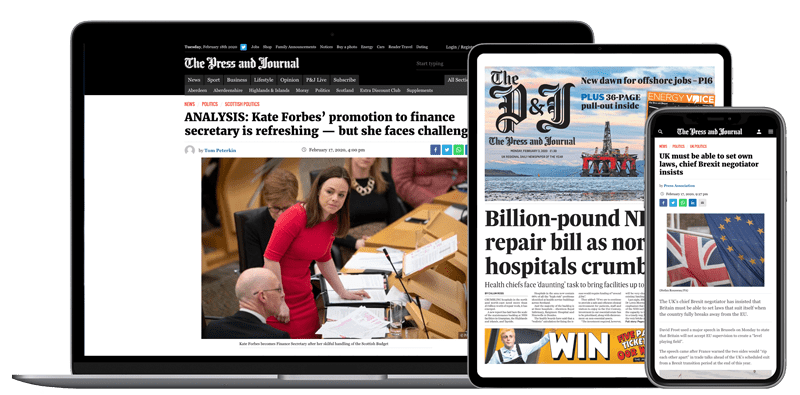 Help support quality local journalism … become a digital subscriber to The Press and Journal
For as little as £5.99 a month you can access all of our content, including Premium articles.
Subscribe