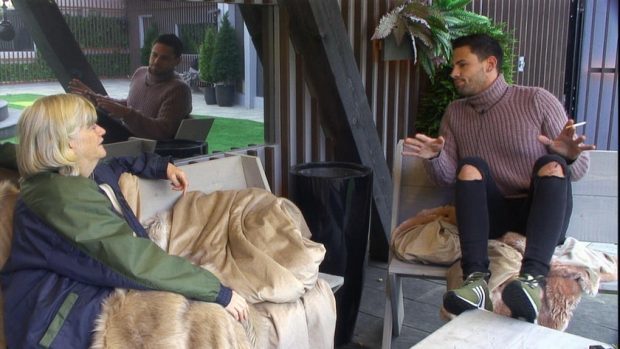 Celebrity Big Brother's Andrew Brady has claimed he has forgiven fellow housemate Ann Widdecombe over her decision to nominate him.
The former Apprentice candidate was seen discussing the vote with ex-Tory MP Widdecombe in a preview clip from Friday night's show, just hours after he had called her a "c***".
Brady, 26, had hit out at the 70-year-old in an expletive-laden rant after he was nominated for Friday's triple-eviction by Widdecombe, who reminded him his family were watching the Channel 5 show.
He later told Jonny Mitchell people would "end up in the back of an ambulance" if they brought family into an argument in his home town, and called the former politician a "stuck-up bitch".
Brady and Widdecombe are seen in conversation in the garden in the preview clip, with the former saying: "I don't mind being personal to me … it's water off a duck's back but as soon as someone brings my family into it I get very protective."
She replied: "You don't need to protect them because I wasn't saying anything bad about them, I was saying they were seeing what you were doing.
"They're watching it Andrew, I'm quite concerned that you should be really aware of that."
Brady said he would be "ashamed" if he was related to Widdecombe, adding: "I wanted to come have it out with you and I wanted to give you the opportunity to apologise and although be it you are Ann and you are apologetic but in this instance I'm going to forgive you for it.
"All this censorship that I'm trying to do, I'm not going to do it any more.
"Other people might want to put you on this pedestal and treat you as a superior being in here but I'm not going to do that."
Despite claiming he had forgiven her, Widdecombe told Brady she suspected he was still harbouring some hard feelings over the nomination.
Friday night's triple eviction will see just one of Brady, Mitchell, Daniel O'Reilly and Shane Jenek survive.
CBB airs on Channel 5 at 9pm.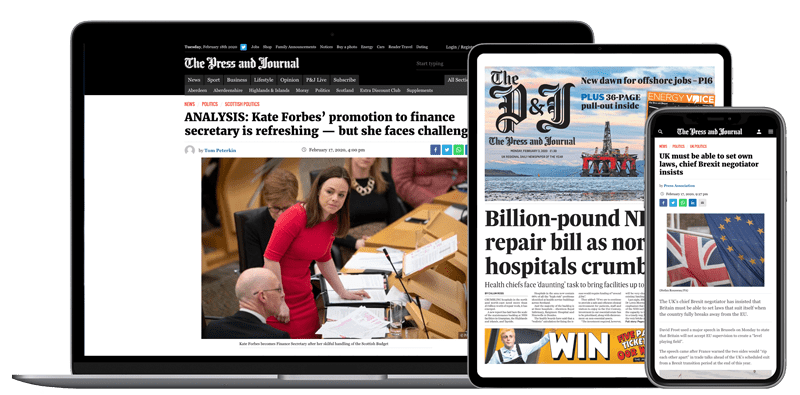 Help support quality local journalism … become a digital subscriber to The Press and Journal
For as little as £5.99 a month you can access all of our content, including Premium articles.
Subscribe