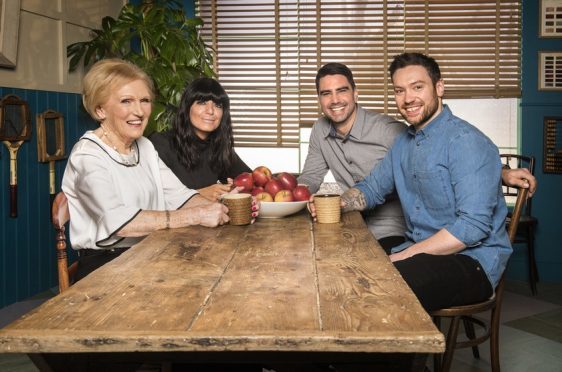 Mary Berry will be joined by chef Dan Doherty and presenter and greengrocer Chris Bavin to judge a new BBC cooking competition.
The former Great British Bake Off favourite will star in Britain's Best Cook, a new competition that will see 10 skilled home cooks from across the country face a comprehensive range of culinary challenges over eight episodes.
It has already been announced that Strictly Come Dancing host Claudia Winkleman will present the new series.
Doherty, currently chef director at restaurant Duck and Waffle, is known for his innovative, playful and indulgent cooking style.
He recently released his second book focused on the recipes he cooks at home for family and friends and says he will be on the hunt for inventive home cooks with hidden kitchen talents.
Former market trader Bavin has worked in importing, wholesaling, retailing, food service and catering and co-founded The Naked Grocer.
He has also presented shows including Eat Well for Less, Tomorrow's Food, Food: Truth or Scare and The Truth about Meat.
Berry said: "It's an absolute joy to be judging truly passionate home cooks with Dan and Chris.
"Like our contestants, we each have different backgrounds and ways of looking at food. I have to admit the boys have already taught me a thing or two!"
Doherty added: "Right now British cuisine is more exciting and diverse than ever – we're a nation of home cooks with different influences and hidden talents.
"In the competition I'm looking to discover which of our competing cooks has the technical ability and creative skill to deliver inspiring and inventive dishes. It's a pleasure to be judging alongside Mary and Chris, and I can't wait to taste what our cooks come up with."
Bavin said: "I've spent 20 years in food produce and know that a good understanding of ingredients will be key to giving us delicious dishes, but just as important is the ability to adapt and be resourceful – anyone who cooks will know that in a kitchen anything can happen!"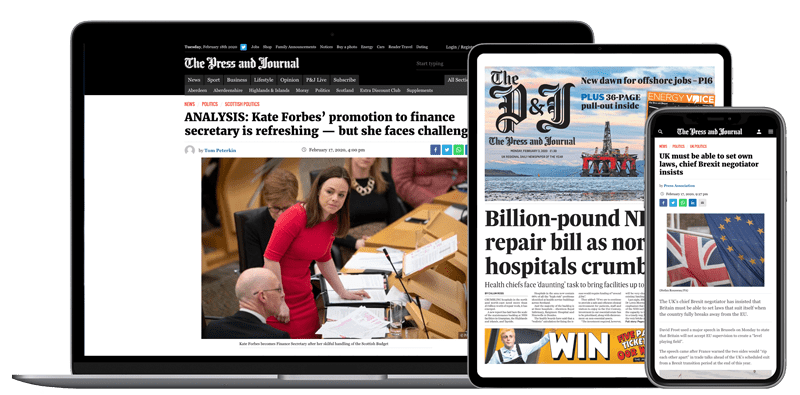 Help support quality local journalism … become a digital subscriber to The Press and Journal
For as little as £5.99 a month you can access all of our content, including Premium articles.
Subscribe