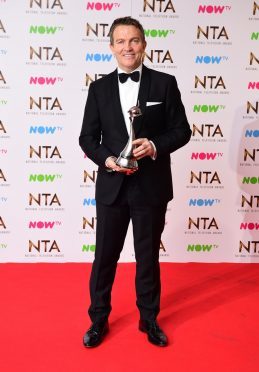 Bradley Walsh has mimicked his friend Holly Willoughby by sharing a snap of his outfit on social media.
The Chase host chose a rather more eccentric look for his fashion debut on Instagram, selecting a lime green polo shirt, black bow tie, white shorts pulled up to his belly button, white socks and sliders sandals, teamed with a brightly patterned umbrella.
He captioned the photo: "This morning's look… polo shirt and socks by @ralphlauren , shorts and sliders and by @adidas and umbrella by Paperchase ! If it works for @hollywilloughby I'm hoping it's gonna work for me ! What do you think gang ?"
He added Willoughby's customary hashtag "#hwstyle".
This Morning star Willoughby frequently shares photos of her outfits on Instagram, crediting the brands she is wearing.
Walsh has proved to be an enthusiastic Instagrammer since Willoughby signed him up for the social media site during the National Television Awards earlier this week.
In his debut post the morning after he shared a photograph of himself looking worse for wear and holding a mug of tea, captioned: "Oh dear… woke up this morning with a headache and an Instagram account. @hollywilloughby bad girl!!!"
In a subsequent post he wrote: "If anyone has any tips for me on how to Instagram properly, please feel free cos I ain't got a clue! Also I'm missing a shoe!"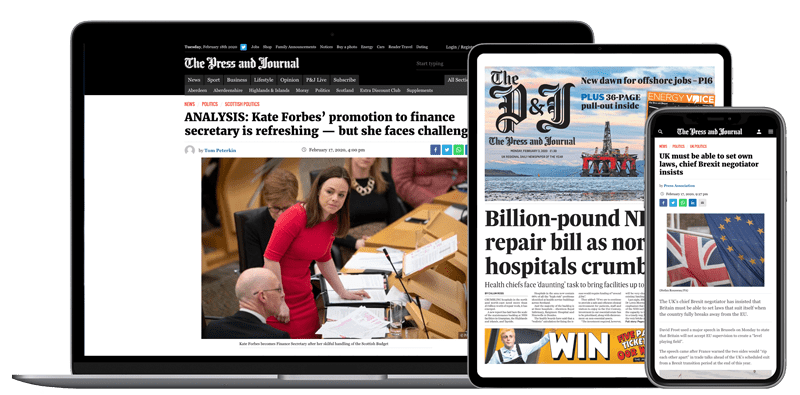 Help support quality local journalism … become a digital subscriber to The Press and Journal
For as little as £5.99 a month you can access all of our content, including Premium articles.
Subscribe