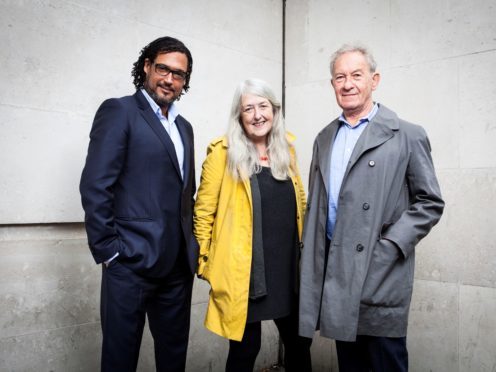 Historian Simon Schama, the co-presenter of the BBC's new Civilisations series, has described the show as a "daunting" challenge.
The BBC2 series, telling the story of art from the dawn of human history to the present day, has been three years in the making.
Schama presents Civilisations, which will air in the spring, with Mary Beard and David Olusoga.
Civilisations is inspired by Kenneth Clark's landmark series on Western art, which was a huge hit and made a star of its art historian presenter when it was first shown in 1969.
Schama said: "We live in a time of raw power, the swagger of money, brutal poverty and hard reckonings, precisely the moment when it can't be bad to contemplate again the most enthralling things that human creativity can achieve, because, for the most part, they are our common possession.
"Look at the crowds thronging any great art show from one end of the world to the other and you know that it is felt as much a necessity as the air we breathe and the food we eat."
He added: "It's taken three years of thinking, writing, filming and editing, every shoot, every encounter with great art, a daunting challenge and an immense satisfaction."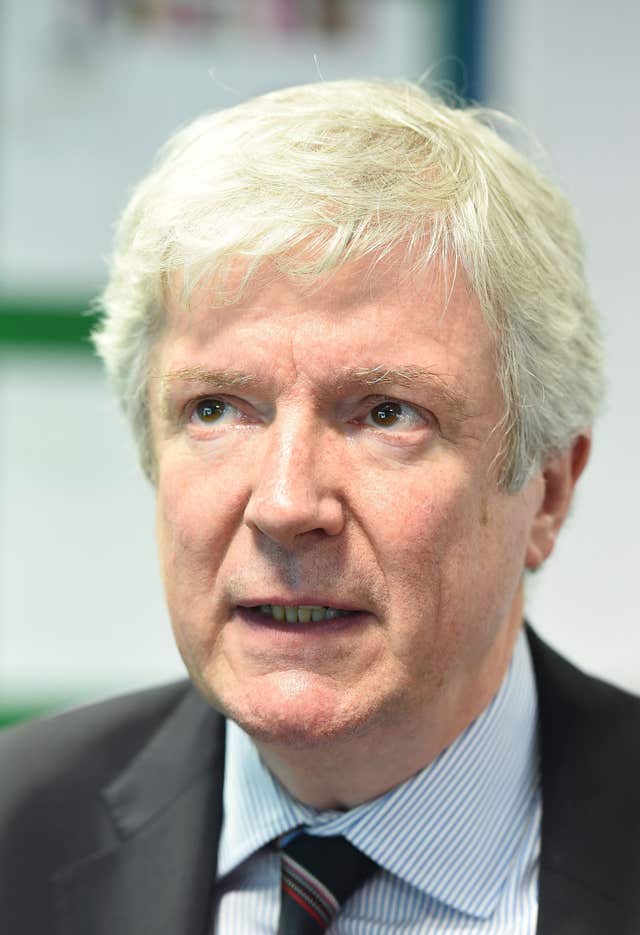 BBC Director-General Tony Hall said: "In a complex and fast changing world, Civilisations is a landmark BBC arts series which asks us to question what lies at the heart of our identity and what makes us human."
The nine-part series, which has been filmed in 31 countries and six continents, looks at early depictions of men and women around the world and the remote origins of human creativity.
It also focuses on religion and art, the depiction of nature and the fate of art in the "machine and the profit driven world".
It will be accompanied by a wider season of TV and radio programming as well as a Civilisations Festival with museums, libraries and archives.
Classicist and broadcaster Beard said: "I hope that people will be dazzled by the wonderful works of art we have been able to show.
"But even more I hope that the programmes will prompt all kinds of discussions and debates about what we now think 'civilisation' is… and our stake in the very idea of it."
Historian and broadcaster Olusoga said: "When I was growing up on a council estate, my family didn't have the money to visit galleries or museums, but my mother was able to open up the worlds of art and culture to me through documentaries on the BBC, programmes that broadened my horizons and transformed my view of the world.
"Civilisations is the next chapter in that tradition of TV with the power to change lives."
Other programmes include Civilisations On Your Doorstep, on BBC2, in which Beard will "explore the stories and controversies behind extraordinary works of art from all over the world that are displayed in museums across Britain".
She said: "This programme explores the art and architecture we can see in the museums, galleries and streets of the UK. But it also raises big questions of what (British) civilisation is… and the sometimes fine line that separates civilisation from barbarity."