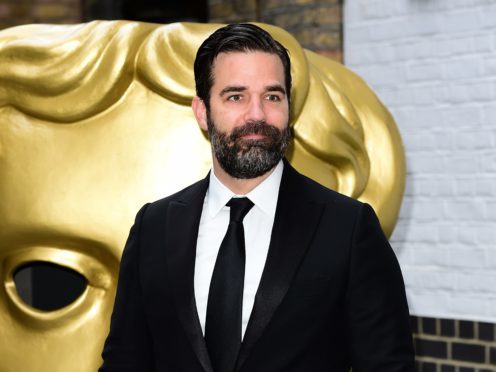 Celebrities have shared messages of support to Catastrophe star Rob Delaney after he announced the death of his two-year-old son Henry in a heartbreaking Facebook post.
The actor and writer, 41, said his family were devastated following the toddler's death from cancer in January.
Henry had surgery and treatment to remove a brain tumour shortly after turning one in 2016 before the cancer returned last autumn.
He had been left with significant physical disabilities by the tumour, Delaney said, but had "quickly learned sign language and developed his own method of getting from A to B shuffling on his beautiful little bum".
"His drive to live and to love and to connect was profound," he added.
"I am astonished by the love-in-action displayed by Henry's mom and his brothers.
"They are why I will endeavour to not go mad with grief. I don't want to miss out on their beautiful lives. I'm greedy for more experiences with them."
Messages of support for the actor and his family flooded in across social media following the announcement, from stars in the UK and US.
Comedian David Baddiel said on Twitter: "So very sad to hear this, at the same time as being incredibly moved and uplifted by the spirit in which you wrote that post. All the best to you and your family."
Singer Alison Moyet said: "I am so terribly sorry for your loss. I can't imagine the pain. I wish you and yours what ever comfort is possible."
And comedian Shappi Khorsandi said there were "no words".
Comedian Dom Joly said: "So sorry to hear about your boy."
And American actress Busy Philipps wrote: "Oh, Rob. There are no words. You and your family are in my thoughts and I'm sending love to you all."
In his statement on Facebook, Delaney called Henry a "joy" and praised the NHS nurses and doctors, home carers and charity workers who helped during his illness.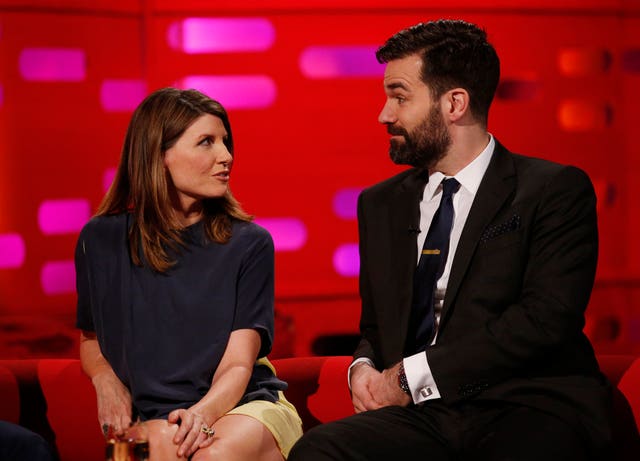 "He was smart, funny, and mischievous and we had so many wonderful adventures together, particularly after he'd moved home following fifteen months living in hospitals," he added.
He said he was "desperately sad" and urged people to help other families in the UK with sick children by supporting the Rainbow Trust or Noah's Ark organisations.
"Our family would be in much worse shape right now if it weren't for them. I would also urge you to take concrete and sustained action to support the NHS, however you can. Do not take it for granted.
"The NHS nurses and doctors and the home carers and charity workers who helped our family survive Henry's illness will be my heroes until the day I die. I am desperately sad right now, but I can say with authority that there is good in this world.
"Thank you, beautiful Henry, for spending as much time with us as you did. We miss you so much," Delaney added.
Sarah Lindsell, of The Brain Tumour Charity, said it was "an absolutely devastating loss of a life at a heartbreaking age".
She added: "Brain tumours are the biggest cancer killer of children and young people in the UK – a child dies from the disease every three days.
"That has to change. No parent should have to hear that there is no cure for their child.
"We will continue to fight this devastating disease and our thoughts are with Rob and his family at this time."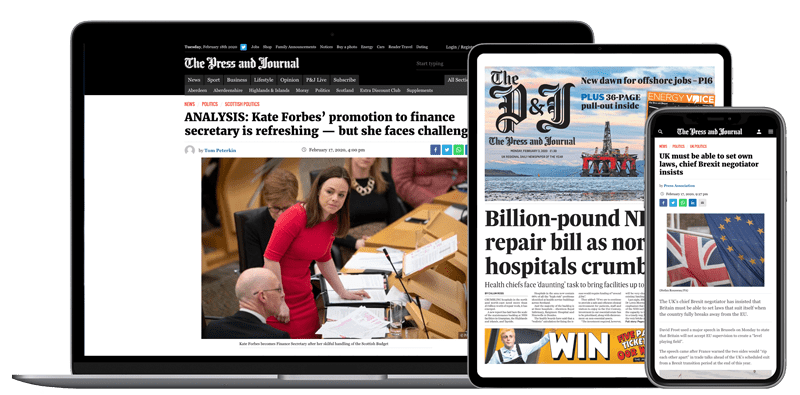 Help support quality local journalism … become a digital subscriber to The Press and Journal
For as little as £5.99 a month you can access all of our content, including Premium articles.
Subscribe