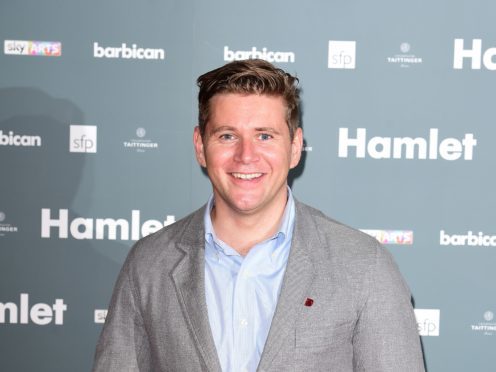 Downton Abbey star Allen Leech has said he is the "happiest" after announcing his engagement to actress Jessica Blair Herman.
The Irish actor, who played Tom Branson in the hit period drama, announced the news with a post on Instagram on Valentine's Day, but said the proposal happened some time ago.
Leech wrote: "Happy Valentine's Day @jessicablairherman First one as a fiance! Thank you for saying yes and for making me the happiest.
"(And no I didn't do it today. It's been a while.) xx."
Herman, whose acting credits include US TV shows American Crime Story, Modern Family and New Girl, posted a snap of Leech kissing her face on Instagram.
She wrote: "The day you proposed was one of the best days but every day with you is my favorite. I love you! Happy Valentine's Day @therealleech!"
Leech is believed to have started dating Herman in 2016, after he split from previous girlfriend sports presenter Charlie Webster in 2015.