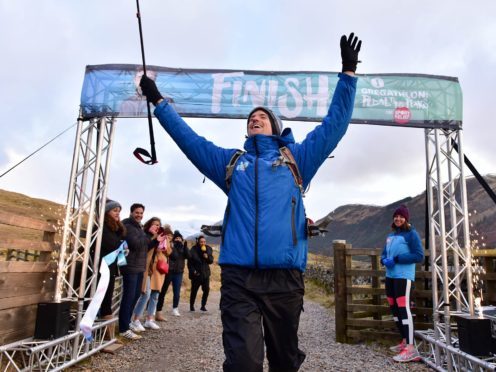 Radio 1 DJ Greg James has completed his bike and mountain Sport Relief challenge – two weeks after he had to abandon it due to dangerous weather.
The broadcaster had to postpone the final leg of his pedal to the peaks fundraiser – climbing Ben Nevis – because of atrocious conditions earlier this month.
He completed the challenge on Friday afternoon and passed his £1m target after restarting this week from Moffat, in Dumfries and Galloway, where he had to call a halt to the journey.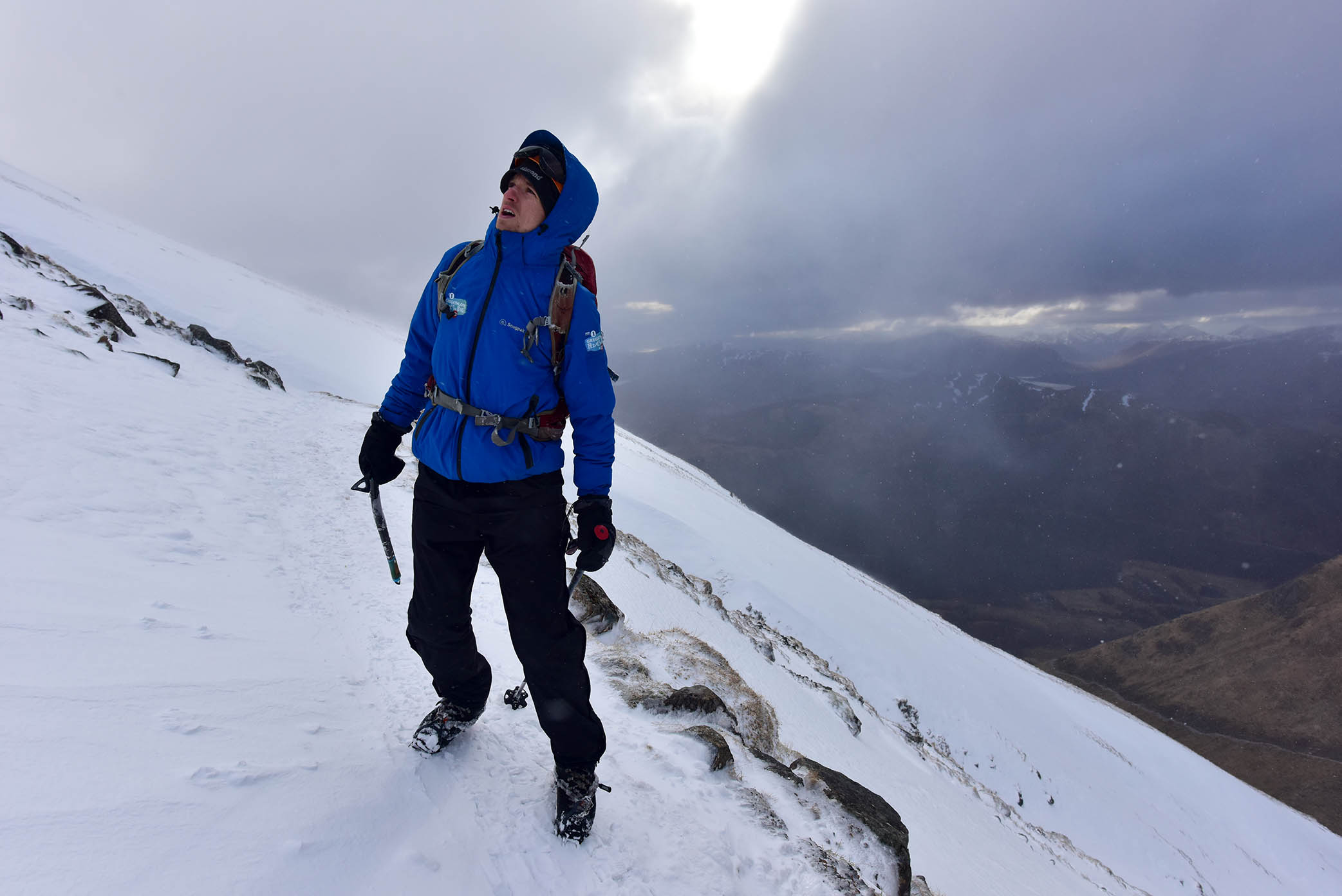 James, 32, was aiming to climb the UK's three highest mountains and cycle between the distances.
Crossing the finish line with his arms in the air, he told Radio 1: "It has just been the most atrocious day – it has been absolutely horrible.
"On the way up I genuinely thought that I was going to tumble to my death, it was like a disaster film.
"I just thought I shouldn't be in this, I don't know how to do this but I was surrounded by amazing people.
"I don't think I have ever been so scared in my entire life but we've done it."
He also received a special message from Sir Elton John, who told him: "Having been oblivious to your heroic deeds, I was so impressed and inspired by what you've done so far.
"You are an epic man, to attempt this let alone pull it off. I applaud and salute your whole team."
Since setting off again on Wednesday, Greg has cycled 150 miles and scaled the 1,345 metres to the top of Ben Nevis, with temperatures plummeting and gusting 80mph winds.
James' final fundraising total – which aims to help support people across the UK and the world – will be announced during Sport Relief on Friday March 23.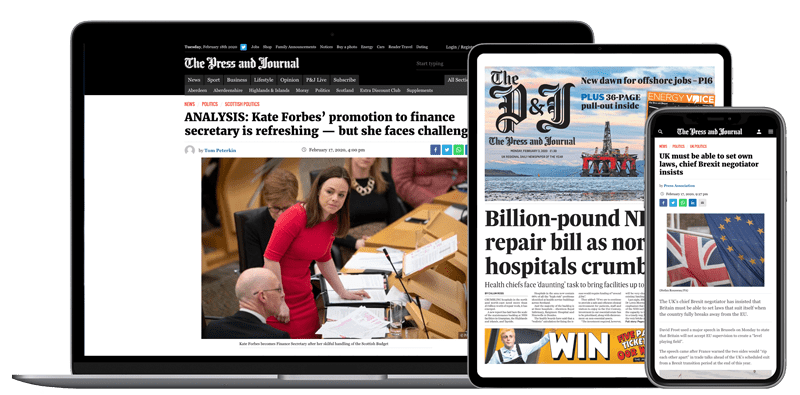 Help support quality local journalism … become a digital subscriber to The Press and Journal
For as little as £5.99 a month you can access all of our content, including Premium articles.
Subscribe