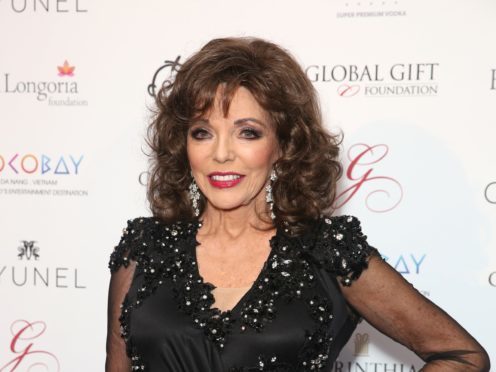 Dame Joan Collins has confirmed she has been offered a role in gritty TV series American Horror Story.
The actress wrote on Instagram: "Excited about being offered American horror story such a brilliant show stay tuned!"
The Dynasty star, 84, was previously thought to be appearing in the series when creator Ryan Murphy reportedly said he was "throwing in Joan Collins", according to US industry magazine The Hollywood Reporter.
Anthology series American Horror Story, created by Murphy and Brad Falchuck, debuted in 2011 and its eighth season is expected to air later this year.
Its regular stars Sarah Paulson, Kathy Bates and Evan Peters have been confirmed to be returning to the show.
The eighth season of the horror anthology will reportedly be set in the future, a first for the series.
Murphy has said: "It's set in the future, but not the theme. The near-distant future. It's a projection story."
According to The Hollywood Reporter, Murphy has also teased that he is hoping to enlist Anjelica Huston.
Stars including Lady Gaga, Jessica Lange, Emma Roberts and Angela Bassett are among those who have appeared in American Horror Story, which has won four Emmy Awards and two Golden Globes among its many accolades.