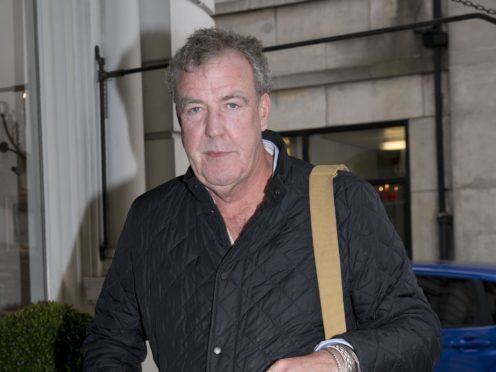 Jeremy Clarkson drives at high speed in a sports car in the first trailer for the return of Who Wants To Be A Millionaire?
The former Top Gear star arrives at the famous TV studio and takes his seat in the stool previously occupied by Chris Tarrant.
Over the sound of screeching tyres, he says: "There really is nothing quite like it. It's exciting, invigorating, with every second you get more and more engrossed. One wrong move it's all over.
"But with one final daredevil lunge it could change your life."
Clarkson then appears in the studio and strides across to sit in the stool before he turns to camera and says: "I don't like to make an entrance."
The voice over then says: "Same seat, different driver."
The game show will return to ITV in May to make its 20th anniversary with a week of special episodes.