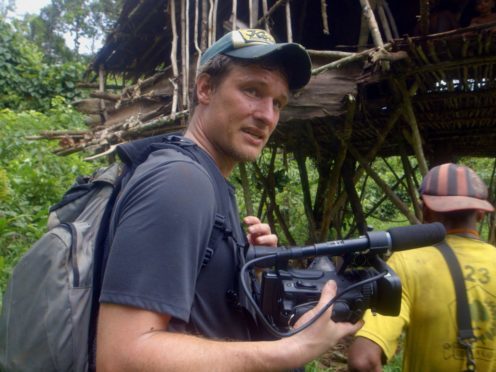 Television viewers were left feeling a little queasy after presenter Will Millard let a grub crawl into his ear and eat the wax during his new documentary.
Mallard's programme, My Year With The Tribe, documents his time with the Korowai people in Papua New Guinea.
In the first episode of the BBC Two series he meets tribesman Markus, who introduces him to the local way of cleaning ears.
As viewers watched in shock, Markus placed a wriggly grub in Millard's ear. As the presenter crouched on his knees in the jungle he gasped that the process was painful and that he could hear the grub eating.
It eventually slithered out, slightly darker in colour from eating the wax.
"Putting those things in their ears nahhhhhhhhhh not a bloody chance," said one shocked viewer via Twitter, while another insisted: "There's NOT enough money in the world that would make me want to stick a worm in my ear to get rid of #earwax though!"
"Grubs to clear ear wax is utterly gruesome!" tweeted another.
His efforts won praise from British Winter Olympics gold medallist Amy Williams: "What an incredible series @MillardWill, although I'm feeling slightly queasy having watched you put a maggot down your ear to eat your wax!"
The series has recently been in the headlines after it was revealed that during a trip to one of the very tall treehouses the Korowai people were thought to live in, tribe members told Millard the raised constructions "are not our home" and that they were "commissioned for filming".
Earlier this month the BBC issued a statement about a 2011 episode of Human Planet which it said "breached editorial standards" by inaccurately portraying an element of the tribe's life.
It said: "The BBC has been alerted to a breach of editorial standards in an episode of Human Planet from 2011 which concerns the Korowai people of Papua New Guinea.
"During the making of BBC Two's upcoming documentary series, My Year With The Tribe, a member of the tribe discusses how they have built very high treehouses for the benefit of overseas programme-makers.
"The BBC has reviewed a sequence in Human Planet depicting this and found that the portrayal of the tribe moving into the treehouse as a real home is not accurate.
"Since this programme was broadcast in 2011, we have strengthened our mandatory training for all staff in editorial guidelines, standards and values."
Some viewers took to Twitter to tell of their disappointment after the Korowai revealed that the treehouses had been built for overseas programme-makers.
One said: "myyearwiththetribe makes me wonder how many tribe programs I've watched are actually fake and set ups."
"Watching My Year With The Tribe, & I'm horrified," stormed another.
"These westerners storming in, creating false scenarios and exploiting these people to fit their narrative 'look how weird these tribes are' absolute bull shit."
The next instalment of My Year With The Tribe is on BBC Two on Sunday at 9pm.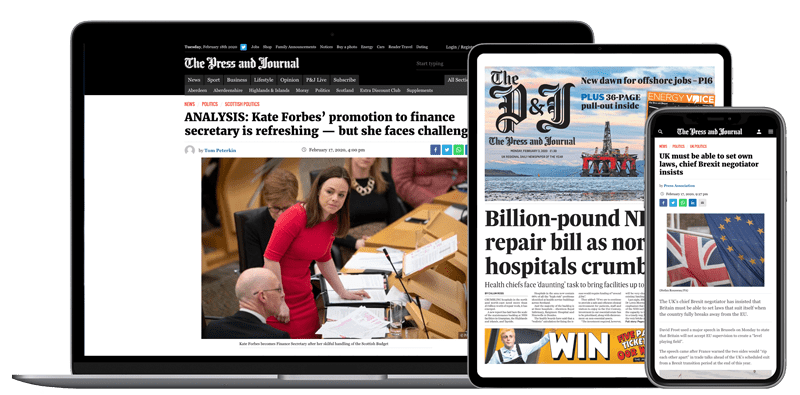 Help support quality local journalism … become a digital subscriber to The Press and Journal
For as little as £5.99 a month you can access all of our content, including Premium articles.
Subscribe