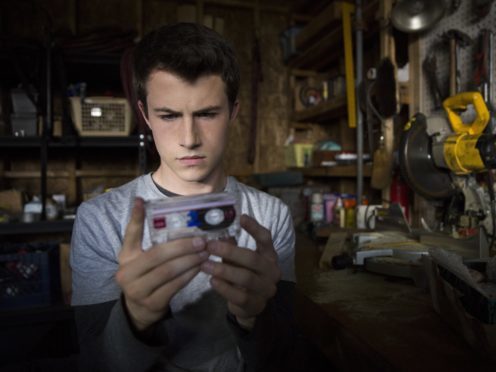 13 Reasons Why star Katherine Langford has said her role in the Netflix drama about a teenage girl who commits suicide was "probably the hardest first job you could ever be asked to do".
The Australian newcomer played Hannah Baker, who takes her own life and details the reasons why in a series of tapes she leaves behind for a boy who had a crush on her, played by Dylan Minnette.
Speaking at a panel for the show ahead of the launch of the second series, Baker said: "I think that playing Hannah was probably the hardest first job you could ever be asked to do, but also the best.
"I think that is in part just for having people in possession of this story who cared about it and wanted to tell it in a way that was respectful."
The adaptation of the hit book of the same name won legions of young fans but received criticism from mental health experts who expressed concern that it glamorised suicide.
In response to the backlash, Netflix added warning cards and information about crisis hotlines.
Brian Yorkey, the show's creator, addressed dealing with such a tough topic, saying: "We knew we would have to look at some of this issues in an unflinching way and it might not always be comfortable viewing, but if we did it truthfully and honourably, that it would resonate with people.
"I hope that is what happened with young viewers and they have seen that we are trying to tell these characters' stories, but also treat this issues as truthfully as we can."
Discussing the second series of the show, he added: "Each of these characters has so much more to them and as we went through season one it really became apparent to us that we didn't want to leave them behind.
"We thought there was so much more story to tell, we were really interested in seeing how they would all start to heal from this trauma that they were a part of, and see if they had learned any lessons as a community and if maybe they would learn to come together for each other in a way they weren't able to before."
He added: "We became very invested in what happens next for them and for Hannah.
"Have we heard her whole story? We heard her tapes but there must be more to that story.
"We heard the story that she wanted us to hear, there is more."
The second series will continue the plot line of Hannah's parents suing her school over her death and Minnette said: "When this trial begins it brings him back into old memories of Hannah and brings him back to trying to find justice for her again and whether he wants to or not, he can't really help it.
"No matter whether he believes he has moved on, he quickly realises that he hasn't."