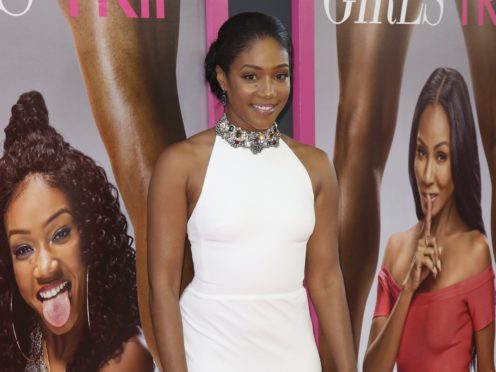 Girls Trip star Tiffany Haddish has said she will probably wear her beloved Alexander McQueen dress "multiple times" because it cost several thousand dollars.
The US actress and comic first turned heads in the white gown with a bejewelled neckline at the comedy film's premiere in July last year.
Going against the Hollywood grain, she then re-wore the designer garment when she hosted Saturday Night Live – and again when she presented at the Academy Awards.
Haddish, 38, told American fashion magazine W that the dress cost 4,122 US dollars (£2,903), and that because of that she "might wear it again".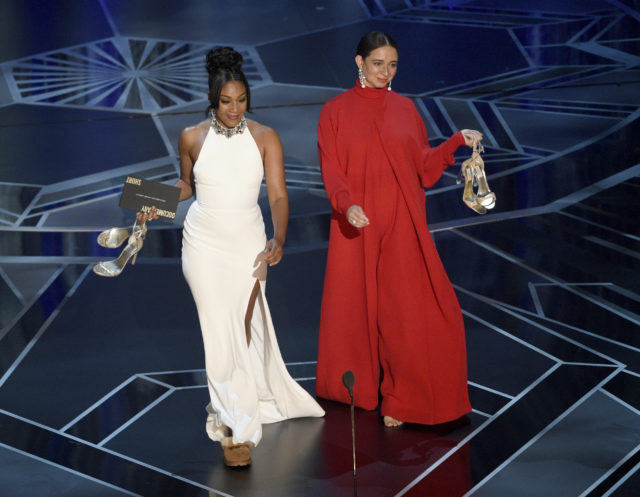 She said: "I hired a stylist for Girls Trip, and she said, 'Girl, if you're trying to make it to the next level in your career, you're going to have to spend a little money'. I said, 'I'm down to look my best. Whatever it takes'.
"I should've known – wasn't no price tag on that dress. So I wear it for Girls Trip, and then they give me the receipt."
Haddish said she "cried" when she saw the receipt and insisted: "I'm wearing it multiple f***ing times."
"I don't care what nobody say that's a down payment on a car, that's a medical bill," she added.
"So, even though everyone says I shouldn't wear the dress in public again, I'm wearing it."
Haddish, who stars in Get Out director Jordan Peele's new TV series The Last OG alongside fellow comedian Tracy Morgan, also told the magazine how humour has helped her to deal with career lows and her difficult personal life, which once saw her homeless.
On not receiving an Oscar award nomination for her performance in the critically-acclaimed Girls Trip, she said: "I could have been mad. But I would always rather try to be funny in any situation.
"Even when people are laughing at me in a mean way, I still feel some kind of healing from it.
"When I get super-depressed, I'll go on YouTube and look up 'babies laughing' just to change my mood. Epic fails are funny, too."
"In failure, there can be success: By that I mean you can learn what not to do. I find the funny in a lot of failures, because I've had enough of them."
Haddish, who made her career breakthrough in Girls Trip last year, added: "But I am resilient: My soul is very determined. Ever since I was a little sperm, surrounded by all those other sperm that were stronger than me, had a longer tail than my tail, swam faster than me, I made my way through.
"I got knocked into other sperm – it was a battle, but I made it to the end."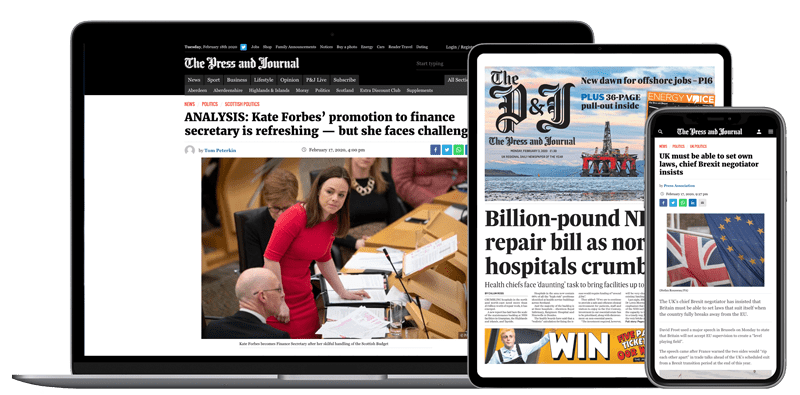 Help support quality local journalism … become a digital subscriber to The Press and Journal
For as little as £5.99 a month you can access all of our content, including Premium articles.
Subscribe