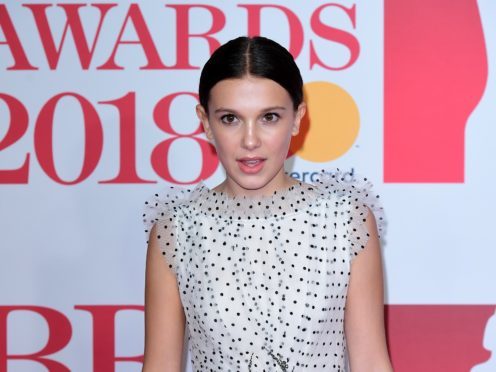 Millie Bobby Brown has been named one of the world's most influential people – at the age of 14.
The British actress has made it into this year's Time top 100, alongside the likes of US President Donald Trump and North Korean leader Kim Jong-Un.
The Stranger Things star is the youngest person ever to be included in the annual List Of The World's Most Influential People, which also features Prince Harry and Meghan Markle.
Activist Tarana Burke, who created the Me Too movement, is in the Time 100, alongside actresses Jennifer Lopez and Nicole Kidman.
Actor Aaron Paul told Time of meeting Brown when she was 12: "Her spirit and mind were timeless.
"A wise woman was speaking from her cherubic face … Maybe that's why she's such an extraordinary actor. She somehow understands the human experience as if she has lived it for a thousand years."
The 2018 list also features rapper Cardi B, singers Rihanna, Kesha and Shawn Mendes, Scottish Conservative leader Ruth Davidson and London Mayor Sadiq Khan.